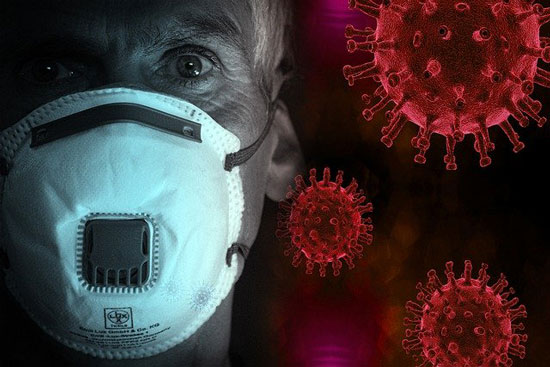 In early March 2020, a nursing home in Washington state experienced a horrible outbreak of COVID-19, leading to more than 30 patient deaths. At that point, it became evident that the merciless virus would get to Southern California's facilities and it was just a matter of time. Earlier, this firm wrote a blog article entitled "California Nursing Homes and Assisted Living Facilities are Not Prepared for the New Coronavirus Pandemic". Well, unfortunately, the novel coronavirus is here …
As of March 30, 2020, KTLA Channel 5 local news agency reported that Los Angeles County was investigating outbreaks of COVID-19 at almost a dozen facilities, including nursing homes and assisted living facilities. These facilities have 3 or more victims, according to Dr. Barbara Ferrer, the director of Los Angeles County Department of Public Health. KTLA reported Dr. Ferrer's comments that 6 out of 44 COVID-19 deaths in Los Angeles County involved long-term care institutions.
Alameda Care Center, a residential care facility for the elderly in Burbank, has been hit hard by the novel coronavirus. Testing revealed multiple residents of this assisted living facility have been infected with COVID-19 and, as of March 30, 2020, three of them have died. The victims' families feel that their loved ones were not properly protected.
L.A. County is not the only geographic area in Southern California, which has been affected.  San Bernardino County and Riverside County also report outbreaks at long-term care facilities. One person with coronavirus used to be a patient at Rancho Mirage, a nursing home in Riverside County. An unnamed skilled nursing facility in Yucaipa, San Bernardino County, has experienced a significant COVID-19 outbreak. As of March 28, 2020, a dozen patients tested positive for coronavirus at the Yucaipa facility, and one patient has been killed by the virus.
In its recent report, the U.S. Centers for Disease Control and Prevention ("CDC") stressed that, as soon as the virus penetrates the walls of long-term care institution, it can result in a significant outbreak affecting residents, patients, visitors, and staff members. COVID-19 is spreading across the United States at a rapid rate. According to CDC, it is imperative for nursing homes, assisted living facilities, and other long-term care institutions to utilize appropriate infection control measures aimed at preventing outbreaks of the novel coronavirus.
It is heartbreaking that our elderly, those who are the weakest and the most vulnerable to this invisible killer, continue to fall victims to COVID-19. Long-term care institutions, including nursing homes and assisted living facilities, house multiple elderly patients and residents. Once an outbreak occurs, it becomes difficult to contain in without loss of life. That is why infection control and prevention measures are so important. Once the virus enters a facility, for many elderly patients, it is too late … Nursing homes and other facilities must stop COVID-19 at the door!
The failure to prevent or treat an infection or a virus, including coronavirus, is a form of elder abuse and neglect. For more information pertaining to coronavirus, including its symptoms, please read this firm's nursing home infections page.
If you suspect elder neglect in the form of the failure to prevent or treat COVID-19, please call or fill out an electronic contact form today to request a free consultation. As an elder abuse advocate, Cherepinskiy Law Firm fights for the elderly throughout California, including Los Angeles, Orange County, as well as Ventura, Riverside and San Bernardino Counties.
Sources
https://www.cdc.gov/coronavirus/2019-ncov/index.html
https://ktla.com