Guide By – Los Angeles Eye Injury Attorney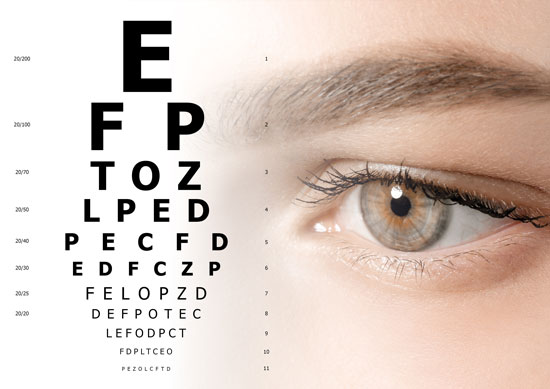 Eyes are some of the most precious and fragile organs people have. Eye injuries, regardless of their severity, have a profound effect on the victims for the rest of their lives. A complete loss of vision is absolutely devastating for the victims and their families. However, even if the injury did not result in a permanent blindness, a partial loss of vision can still result in a severe psychological trauma and a disability. The Los Angeles eye injury attorney at Cherepinskiy Law Firm will apply the firm's significant expertise and resources, and will work with qualified consultants and experts to pursue justice on behalf of the victims.
This firm understands the devastating consequences of eye injuries and vision loss. If you or a loved one suffered a vision impairment or blindness as a result of someone's negligence, this firm will work tirelessly to obtain compensation from those who are at fault.
Causes of Eye Injuries and Vision Impairment
Multiple types of accidents may lead to vision impairment and blindness. Some accidents and settings involve a high risk of severe eye injuries, because of the risk of foreign objects entering the eye. They include motor vehicle accidents, construction site accidents, as well as industrial accidents.
The most common causes of eye injuries, which result in vision impairment and blindness, are as follows:
Transportation Accidents
Work-Related Accidents
Violations of workplace safety standards
Other Causes of Eye Injuries 
Slip & Fall Accidents (and other Unsafe Premises incidents)
Burns (including explosions and exposure to chemicals)
Infections
Assaults
Attacks by animals
Sports injuries
If you sustained an eye trauma due to any of the above-listed accidents, you need the services of a competent Los Angeles eye injury attorney.
Types of Eye Injuries (injury-causing mechanisms)
Commonly, vision impairment and blindness are caused when the eyes are exposed to the following:
Penetration by sharp foreign objects: This is one of the most dangerous types of eye injury. Construction sites and industrial environment represent an increased risk for such injuries. Metal shavings, wood particles, and dust may enter the eye. As a result, the cornea and other anatomical eye structures may get damaged leading to severe vision impairment. Sharp objects such as metal rods, nails, screws as well as equipment that propels sharp objects at high speed (e.g. pneumatic nail and staple guns) can completely destroy someone's eye or eyes resulting in permanent blindness.
Direct and blunt impact: In some cases, a person may experience a blunt eye trauma when a large object comes in contact with the eye. This type of injury may result in hematomas, eye pain, headaches, as well as vision disturbances such as light sensitivity and blurring.
Exposure to chemicals: Construction and industrial settings represent the highest risk for such injuries. Caustic liquids (e.g. acids, bases, gasoline, paint thinners) and toxic chemicals can cause severe eye injuries by burning the cornea or even the entire eye.
Damage by ultraviolet light: Exposure to ultraviolet light can lead to severe damage of the cornea and the resulting vision impairment or blindness. Artificial sources of ultraviolet light include, but are not limited to, tanning booths, mercury vapor lamps, halogen lights, HID (high-intensity discharge) lamps, curing lamps, germicidal lamps, fluorescent or incandescent lights, as well as some laser equipment.
The above injury-causing mechanisms can result in any of the following types of vision impairment:
Complete physical loss of an eye or both eyes (requiring an eye prosthesis)
Diagnosis of legal blindness
Loss of peripheral vision
Loss of visual acuity
Blurred vision
Double vision
Adjustment and Rehabilitation after an Eye Injury
The Los Angeles eye injury lawyer at Cherepinskiy Law Firm is ready to work tirelessly to obtain adequate compensation for those who suffered a vision impairment as a result of someone's negligence. The following are some of the items and services that eye injury victims can be entitled to be compensated for:
Occupational Therapy:  This type of therapy promotes rehabilitation through the performance of various activities of daily life. Victims of eye injuries need to once again learn how to perform such daily activities as shopping, cooking, dressing, grooming themselves, and safely move around their residence as well as out on the streets.
Ocular Prosthesis:  If an eye injury resulted in the complete physical loss of an eye, the victim may need an ocular prosthesis. This type of a prosthetic device is often referred to as an "artificial eye" or a "glass eye". This prosthesis is intended to cosmetically restore the facial appearance by replacing a person's natural eye that is absent.
Vocational Rehabilitation: If a victim's vision impairment prevents him or her to continue being engaged in their pre-accident line of work, vocational rehabilitation therapy enables eye injury victims to acquire new skills, trades, and professions as well as use their existing skills in new employment settings. This type of rehabilitation assists with finding new and gainful employment with a vision impairment. If vocational rehabilitation is not sufficient to restore the victims' earnings, they need the help of a top blindness accident lawyer in Los Angeles to be compensated for their loss of earning capacity (i.e. the pre-accident ability to earn income).
Psychological Counseling:  The shock and emotional trauma caused by the partial or complete loss of vision due to an accident is devastating. In many cases, it leads to low self-esteem and depression. Counseling is a necessary tool in overcoming these severe emotional and psychological obstacles, and promoting a mental adjustment to the life with a vision impairment or blindness.
Attendant Care:  In cases when an accident results in blindness, victims experience significant challenges with activities of daily living and may require the help of attendants and caregivers, which is extremely costly.
Guide Dogs:  A guide dog (also referred to as a "service dog") is a "mobility aid" that can enable blind and visually impaired people to travel safely. Guide dogs are trained to provide guidance through crowds and around obstacles. These dogs can stop near stairs and curbs. In some cases, service dogs are even trained to locate certain objects (e.g. a door or a chair) as well as particular landmarks (e.g. a grocery store or a bus stop).
What Damages Can be Recovered in Eye Injury Cases?
Victims of eye injuries can claim the following two main types of damages: Non-Economic and Economic damages. In some situations, those who have suffered an eye injury may potentially seek Punitive Damages. For cases involving future care, the Los Angeles eye injury attorney at Cherepinskiy Law Firm retains top expert physicians, life care planners, and economists to evaluate clients' needs and present the best case on their behalf. A detailed discussion of the recoverable damages is included on the Personal Injury Damages page of this website.
Take Action! Promptly Contact a Los Angeles Eye Injury Lawyer for a Free Consultation
The Los Angeles eye injury attorney at Cherepinskiy Law Firm will work diligently to obtain compensation from the wrongdoers whose carelessness caused the victims' blindness or vision impairment. This firm has the resources, skills, expertise, as well as access to the best experts and medical specialists – to investigate and pursue cases towards resolution.
If you believe someone's negligence caused you or your loved one to suffer a vision impairment or blindness, please call or fill out an electronic contact form today to request a free consultation. Cherepinskiy Law Firm, as the Los Angeles eye injury lawyer, will work zealously and compassionately to ensure you are compensated for your injuries and losses.
This firm fights for clients throughout California, including Los Angeles, Orange County, as well as Ventura, Riverside and San Bernardino Counties.
Sources
1. https://medlineplus.gov/eyeinjuries.html
2. https://www.aao.org/newsroom/eye-health-statistics#impairmentandblindness
Resources from Organizations:
U.S. Department of Health & Human Services (Guideline regarding eye injury prevention): https://foh.psc.gov/NYCU/eyeinjury.asp
National Eye Institute (resources): https://nei.nih.gov/
U.S. Department of Labor (eye and face protection guidelines): https://www.osha.gov/SLTC/eyefaceprotection/
American Psychological Association (guideline regarding emotional recovery from disaster): http://www.apa.org/helpcenter/recovering-disasters.aspx