Guide By – Los Angeles Nursing Home Sexual Abuse Attorney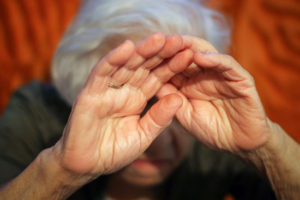 As horrible and unlikely as it may sound, patients and residents of skilled nursing facilities and assisted living facilities frequently fall victim to sexual abuse, which is a form of elder abuse. A Los Angeles nursing home sexual abuse attorney at Cherepinskiy Law Firm will fight relentlessly to vindicate the rights of the victims of elder sexual abuse, and their families.
Elder Sexual Abuse
Elder sexual abuse in the setting of long-term care ranges from exhibitionism and verbal threats and harassment, to inappropriate touching, kissing, and even rape. Statistically, within long-term care facilities, elderly women are sexually abused much more frequently than men. Only a small percentage of elderly sexual abuse cases are reported. Over 80% of elder sexual abuse victims reside in long-term care facilities, such as nursing homes and assisted living facilities.
Sometimes, a nursing home patient or an assisted living resident may sexually assault another patient or resident. Other times, visitors and unidentified perpetrators commit the acts of elder sexual abuse. However, the most egregious form of sexual abuse upon elderly – is the predatorial behavior by the staff members, ranging from janitors to nurses and even administrators. A proper screening would reveal sex offenders applying for work as nurses, caregivers, and other staff members. However, understaffing leads long-term care facilities to "cut corners" and hire staff without appropriate background checks.
Sexual abuse in nursing homes is a very serious problem. What makes matters worse is that, often, the elder sexual abuse remains undiscovered. The sexual assaults typically occur at night time and behind closed doors; therefore, the only "witnesses" are the victims themselves. Unfortunately, the victims' cognitive limitations (e.g. dementia, Alzheimer's disease, stroke, and memory problems) or physical disabilities (e.g. the loss of verbal abilities) may prevent them from reporting the atrocious act(s) perpetrated upon them. In some cases, the victims may not even understand what had occurred.
In order to avoid potential citations by the California Department of Public Health (DPH) and the Department of Social Services (DSS), nursing homes and assisted living facilities may quickly fire the offender or transfer to another department. In other instances, the facilities are reluctant to believe the elder sexual assault allegations and, as a result, the internal investigations either proceed very slowly or are not conducted at all. Instead of providing staff training regarding signs and symptoms of sexual abuse, effects on victims, and proper responses, elder care facilities frequently make sure incidents of elder sexual abuse are "swept under the rug". All of these factors contribute to the high incidence of unreported sexual assaults upon elderly, which are committed with impunity.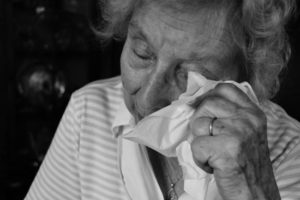 In 2017, CNN conducted a survey of the regulatory agencies and health departments overseeing elder care facilities in the entire United States. The results of the survey were staggering – more than 1,000 nursing homes had received citations from the federal regulatory agencies for inappropriately handling or failing to prevent cases of suspected elder sexual abuse. Of those facilities that were cited with respect to sexual abuse prevention, approximately 100 facilities received multiple citations during the same time period. These numbers do not include assisted living facilities, because these institutions are not regulated by the federal government. Further, a significant number of elder sexual abuse victims never report that they had been assaulted. Therefore, the above numbers constitute just the tip of the iceberg in terms of the elder sexual abuse acts being perpetrated at nursing homes and assisted living facilities nationwide.
How to See Signs of Elder Sexual Abuse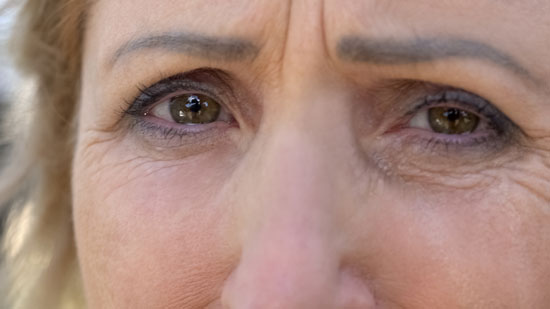 Typically, elderly victims of sexual abuse exhibit the following post-event behaviors:
An expression of the desire to leave the nursing home or assisted living facility;
Sudden unexplained negative feelings towards a member of the staff or another patient / resident;
Mental state changes – e.g. signs of atypical agitation, aggression, or withdrawal; and
Manifestations of sexual abuse: genital or anal bleeding, genital or anal bruising or soreness, bruising around the breasts and/or inner thighs, as well as sexually transmitted diseases, genital infections, and frequent urinary tract infections.
How to Prevent Sexual Abuse in Nursing Homes
Frequent visits, research with respect to prior complaints or the California DPH / DSS citations, and input from other patients/residents and their families – these are some of the steps that can be taken proactively to prevent sexual abuse at nursing homes and assisted living facilities.
Take Action! Promptly Contact a Los Angeles Nursing Home Sexual Abuse Lawyer for a Free Consultation
If you suspect or believe that you or your loved one had been sexually abused or assaulted at a nursing home or an assisted living facility, in addition to contacting your local law enforcement agency, it is imperative to immediately consult with a Los Angeles nursing home sexual abuse lawyer. Please call or fill out an electronic contact form today to request a free consultation. Cherepinskiy Law Firm, as the Los Angeles assisted living sexual abuse attorney, will fight relentlessly to make sure the wrongdoers are brought to justice, and to obtain the maximum compensation through a resolution or a trial.
This firm provides legal services for the elderly sexual assault victims and their families throughout California, including Los Angeles and Orange Counties, as well as Riverside, San Bernardino, and Ventura Counties.
Sources
1. https://www.cnn.com/interactive/2017/02/health/nursing-home-sex-abuse-investigation/
2. https://www.nia.nih.gov/health/elder-abuse
Resource
"Sexual Abuse in Nursing Homes:What You Need to Know", The National Consumer Voice for Quality Long-Term Care: https://eldermistreatment.usc.edu/wp-content/uploads/2018/09/Consumer-Voice_sexual-abuse-issue-brief-FINAL.pdf