Guide By – Los Angeles Nursing Home COVID-19 Attorney and Coronavirus Lawyer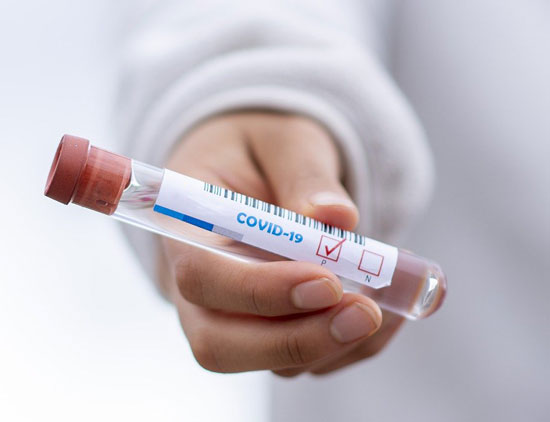 COVID-19 (also known as the "novel Coronavirus") is a deadly and extremely contagious virus. It originated in China at the end of 2019. By mid-March 2020, it had become a global pandemic as declared by the World Health Organization (WHO). The Centers for Disease Control and Prevention (CDC) informs that most infected people can achieve recovery without the need for a hospitalization or radical treatment, such as ventilator assistance. In fact, many people are "carriers" of this virus without any symptoms at all. This fact contributes to the rapid community spread of this silent killer. However, pursuant to the data from the CDC, patients who have chronic conditions such as lung disease, diabetes, obesity, chronic liver and kidney disease, and heart disease, are significantly more likely to develop severe and life-threatening complications. Our elderly people represent the most vulnerable segment of the population in terms of their inability to battle this horrible virus and, for them, COVID-19 is frequently fatal. As shown by the daily news coverages, there are fatal outbreaks of coronavirus at multiple nursing homes and other elder care institutions across California, including Los Angeles County. If these outbreaks, and the resulting patient deaths, were caused by the reckless and careless failures to implement and adhere to proper infection control policies, the wrongdoers must be brought to justice. As the Los Angeles nursing home COVID-19 lawyer, Cherepinskiy Law Firm is ready for a fight.
Statistics of COVID-19 Outbreaks at Nursing Homes in California and Los Angeles
As the Los Angeles COVID-19 lawyer, this firm keeps track of the statistical data involving the current crisis in the elder care industry.  Based on the recent data from the California Department of Public Health ("DPH"), the number of COVID-19 infections at California's nursing homes (also referred to as "skilled nursing facilities" or SNFs) is absolutely staggering.
California
There are 1,224 nursing homes in California. Almost 90% of them reported data to the DPH as follows:
(as of April 29, 2020)
almost 260 nursing homes in California had at least one COVID-19 infection among its patients and staff members
2,299 infected patients
4,711 infected patients cumulatively
663 patient deaths total
828 staff members who tested positive
2,697 infected staff members total
11 staff member deaths total
Los Angeles
(as of April 29, 2020)
approximately 150 nursing homes with outbreaks (out of almost 260 in the entire State) are in Los Angeles County alone
over 20 nursing homes and other elder care facilities are experiencing outbreaks with at least 20 infected individuals (patients or staff members)
some nursing homes in Los Angeles have over 50 patients who tested positive
The death toll for the victims who have been infected at nursing homes continues to rise every day.
For the Elderly, COVID-19 is Deadly
Based on the statistical data acquired since the beginning of this global pandemic, the elderly people face the highest risk of death due to the COVID-19 virus:
Elderly patients (individuals who over 60 years of age) represent over eighty percent of COVID-19 related fatalities
More than three quarters of those who were killed by the virus had the following chronic diseases: kidney and liver disease, heart disease, diabetes, lung disease, cardiovascular and heart diseases, as well as oncologic conditions (cancers). Most of individuals with such chronic conditions are elderly
Almost eight percent of the fatalities involve individuals in the range of 70-75 years
Nearly fifteen percent of fatalities involved patients who were older than 80 years
As the Los Angeles nursing home coronavirus lawyer and assisted living coronavirus attorney, Dmitriy Cherepinskiy, and his firm, make it a priority to fight for, protect, and vindicate the rights of the most vulnerable people – our elderly.
Symptoms of COVID-19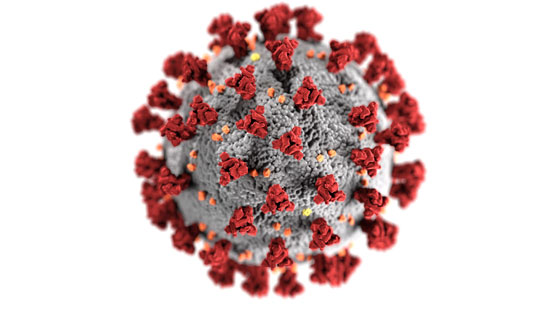 Incubation period (the time before the appearance of symptoms) of COVID-19 (the novel coronavirus) is two to fourteen days following an exposure to the virus. The common signs and symptoms are as follows:
The Most Common Symptoms
Fever
Cough
Shortness of breath (or difficulty breathing)
Tiredness
Diarrhea
Severe vomiting
Additional Symptoms
(after an update by the CDC in April of 2020)
Repeated shaking with chills
Chills
Muscle aches and pain
Sore throat
Headache
New loss of smell
New loss of taste
Symptoms vary. Some infected individuals do not experience any symptoms. Others have mild or moderate symptoms. Elderly people, patients with weak immune systems, and those who have chronic conditions (for example, diabetes, heart disease, kidney or liver disease) are at a higher risk of developing serious and even fatal complications. These complications include pneumonia, multiple organ failure, and death.
The following symptoms are considered to be an emergency and, if they occur, immediate medical care is required:
Persistent chest pain or pressure
Trouble breathing
Blue lips or face
New confusion
Examples of Violations of COVID-19 Infection Control Standards by Nursing Homes
In California, from 2016 to 2020, approximately 90 percent of nursing homes [including several institutions in Los Angeles] were cited for deficiencies in their infection control and prevention methods. As the nursing home COVID-19 attorney in Los Angeles, this firm's goal is to make sure nursing homes and other long-term elder care facilities, such as assisted living facilities, are held accountable for their recklessness and willful misconduct. Based on the guidelines by the California Department of Public Health, the following are some examples of reckless actions leading to COVID-19 outbreaks at nursing homes:
Introduction of COVID-19 into a Nursing Home through Staff Members
Failure to instruct staff members to stay home and not come to work if they experience any fever or respiratory symptoms.
Failures by staff members to report their COVID-19 symptoms to their supervisors.
Failure to implement flexible and cooperative sick leave protocols and policies for staff employees allowing them to safely stay home without being afraid of losing income or even losing their job (i.e. inappropriately stringent or inflexible policies, which force nurses and other staff to report to work despite having dangerous symptoms).
Failure to screen healthcare personnel before the start of their shift.
Failure to instruct staff members who suddenly develop respiratory infection symptoms during their shift to immediately do the following:
Stop attending to patients and doing all other work;
Put on a face mask;
Report their symptoms to a supervising staff member;
Leave the premises; and
Self-isolate at home
Failure to instruct personnel with respect to basic infection control procedures such as cough etiquette, respiratory hygiene, as well as hand washing and hygiene techniques.
Failure to discontinue the services of nonessential staff members such as volunteers.
COVID-19 Outbreaks due to Improper Visitor Policies
Failure to implement policies restricting all nonessential visitors.
Failure to properly log and document all visitor-related information.
Failure to screen essential visitors to detect the following (and prohibit entrance if any of the factors below are present):
whether or not the visitor has any respiratory infection symptoms (such as cough, fever, or shortness of breath);
if the visitor had any contact with someone who is either suspected or confirmed as being COVID-19 positive; and
whether, during the preceding two weeks (14 days) the visitor traveled to any areas affected by COVID-19.
Allowing visitors freely move around the premises, including common areas.
Failure to post clear and easily readable signs throughout the nursing home (including the entrance, reception, and all other areas), which would assist visitors with identifying pertinent symptoms and travel history.
Allowing visitors to enter the premises and patient rooms without instructing visitors with respect to the following infection control guidelines:
hand hygiene;
touching as few surfaces and objects as possible;
proper use of personal protective equipment (PPE) such as gloves and face masks; and
appropriate cough and respiratory etiquette:
cough / sneeze into an elbow or tissue;
if a tissue is used, immediately dispose of the used tissue by putting it into a waste bin and wash hands.
Failure to facilitate and encourage effective communication between patients and their potential visitors (family members and friends) through video-communication devices such as tablets and cell phones.
Allowing parties and social gatherings within the facility.
Failures to Detect the Presence of COVID-19 Within an Institution
Failure to perform routine surveillance within the facility designed to detect COVID-19 and other respiratory infections.
Admission of patients with signs of acute respiratory illness without seeking information regarding potential (1) travel to areas with COVID-19 outbreaks in the two weeks prior to the onset of symptoms and (2) contact with individuals who tested positive for the COVID-19 infection.
The absence of a protocol / procedure for consistent monitoring of symptoms of acute respiratory infection (such as cough, fever, and shortness of breath) among patients and staff members.
No tracking or documentation of confirmed or suspected respiratory infections within the facility using a line list developed by the CDC.
Failure to place patients and residents with any signs of a respiratory infection in isolation.
Improper identification and documentation of all transfers in and out of the nursing home.
Failure to make a report to a local public health department with respect to the following:
detection of a patient who has a severe respiratory infection or might have COVID-19; and
identification of two or more patients whose symptoms of acute respiratory infection have lasted longer than 72 hours.
Other Infection Control Violations
Insufficient supply of the following:
COVID-19 testing kits
cleaning and disinfecting supplies and equipment
gloves
medical face masks
gloves
What Damages Can be Recovered in COVID-19 (novel Coronavirus) Cases?
In general, victims of carelessness on the part elder care institutions can request the following two main kinds of damages: Economic and Non-Economic damages. In some situations, especially when the wrongdoing on the part of a nursing home or an assisted living facility involves reckless and willful misconduct, claimants can even potentially seek Punitive Damages and other enhanced remedies associated with elder abuse and neglect claims. A detailed discussion of the recoverable damages is included on the Personal Injury Damages page of this website. If a facility's wrongdoing resulted in the death of a loved one, then compensation can be sought in a Wrongful Death action.
In terms of recoveries for injuries and death caused by the novel Coronavirus (COVID-19) infections and outbreaks at nursing homes and assisted living facilities, this issue is currently very volatile. In April 2020, California's healthcare providers requested protection from the California Governor, Gavin Newsom, in the form of an executive order granting immunity for any patient or resident injury or death during the pandemic. As the Los Angeles nursing home coronavirus attorney, Cherepinskiy Law Firm, as well as other elder advocates, are obviously against any such immunity. The requested immunity is not absolute and, even if it is granted, actions rising to "willful misconduct" would still subject facilities to liability.
This firm regularly updates its website resources with current news and developments pertaining to COVID-19 and the elder care industry. If you have any questions or concerns, contact a Los Angeles Coronavirus attorney.
Los Angeles Nursing Home Coronavirus Attorney Can Help
Cherepinskiy Law Firm, as the nursing home COVID-19 lawyer Los Angeles residents can rely on at the time of crisis, is devoted to providing its time, expertise, and available resources to help those who have been affected by this tragic pandemic. These are some of the resources and information you can review to learn more information.
Sources, Resources and News Related to the COVID-19 Crisis
The Centers for Disease Control and Prevention (CDC)
The World Health Organization (WHO)
The firm's Blog with updates regarding COVID-19 developments, including articles on the following subjects:
Take Action! Promptly Contact a Los Angeles Nursing Home COVID-19 Attorney for a Free Consultation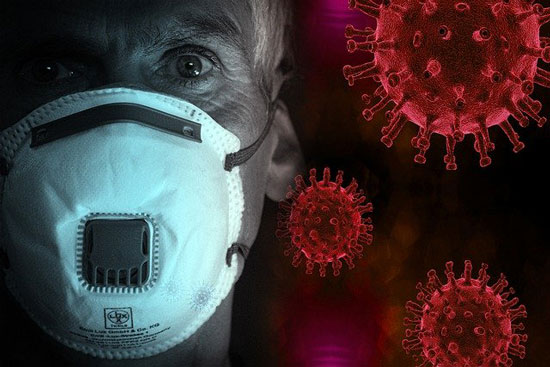 As the Los Angeles nursing home COVID-19 lawyer, Dmitriy Cherepinskiy, and his firm, zealously fight for justice. If you or your loved one have been infected with this horrible virus at an assisted living facility or a nursing home, this firm will do everything it can do to make sure your rights are vindicated. If your loved one was infected with COVID-19 at a nursing home or an assisted living facility, and tragically died as a result of this horrible virus, this firm will aggressively pursue a wrongful death action on your behalf.
An elder care facility's reckless failure to take appropriate safety precautions to prevent the introduction and spread of this silent killer within its walls is a form of elder abuse and neglect. If your loved one contracted COVID-19 at a nursing home or a skilled nursing facility, please fill out an electronic contact form or call today to request a free case evaluation. Cherepinskiy Law Firm, as the Los Angeles nursing home COVID-19 attorney, will work tirelessly to bring the wrongdoers to justice.
This firm fight for clients throughout California, including Los Angeles, Orange County, as well as Ventura, Riverside and San Bernardino Counties.