Guide By – The Elder Abuse Attorney Los Angeles Residents Can Count On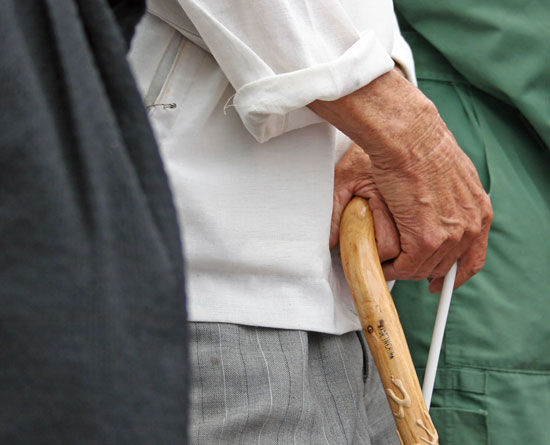 This firm's principal and founder, Dmitriy Cherepinskiy, is the elder abuse attorney Los Angeles senior citizens can rely on to fight for justice on their behalf. He is a zealous advocate on behalf of elderly and dependent adult victims of elder abuse and neglect. He is well known as a Los Angeles nursing home neglect lawyer, and he is respected by his peers, insurance companies, and clients. Dmitriy is a former defense attorney who represented nursing homes and assisted living facilities in Elder Abuse and Neglect cases.
As an experienced Los Angeles nursing home neglect lawyer, Mr. Cherepinskiy possesses a unique insight into the insurance defense industry and the inner workings of elder care institutions. He also has extensive litigation, courtroom, and trial expertise. All these factors make Dmitriy and his firm a formidable force in the fight for the rights, health and safety of elderly and dependent adult residents and patients of residential care and skilled nursing facilities throughout California. Cherepinskiy Law Firm utilizes cutting-edge technology and innovative legal strategies to handle every case from the initial investigation through the trial.
Statistics Regarding Elderly Population and Elder Abuse
Statistical analysis and research show the following data:
Currently, "Baby Boomers" represent the fastest-growing elderly population in America, and this effect is expected to last for several decades.
Elderly individuals who are 85 years old and older constitute the fastest-growing segment of population in the U.S. It is estimated that, between 2010 and 2050, the number of elderly people aged 85 years and older will more than triple.
In 2010, the U.S. Census demonstrated that the number of individuals aged 65 and older was 40.30 million. This number, which represented approximately 13 percent of the population, was the largest number ever recorded in the history of conducting census analysis in the United States.
It is expected that, by 2050, one fifth (20%) of the population of the United States will consist of individuals aged 65 years and older.
Analysts estimate that, each year, 10% of America's elderly suffer some form of neglect or abuse.
California's Nursing Homes and Assisted Living Facilities Provide Care to Thousands of Seniors
At some point, many elderly people reach a stage in their life when they cannot care for themselves anymore. Well over a million of American seniors reside in nursing homes and assisted living facilities.
According to the statistical data from the Center for Medicare and Medicaid Service (CMS), Centers for Disease Control and Prevention (CDC), California Association of Health Facilities (CAHF), and California Assisted Living Association (CALA), in 2014:
There were over 15,600 nursing homes in the United States. California had more than 1,200 such facilities, which represented almost 8% of the total number – higher than any other State in the U.S. California skilled nursing facilities, licensed by the Department of Public Health, provide care and treatment to over 350,000 patients on an annual basis.
There were more than 30,000 assisted living facilities in the U.S., of which over 7,300 (close to 25%) were located in the Golden State. Every year, California residential care facilities for the elderly, licensed by the Department of Social Services, serve as a home for more than 170,000 residents.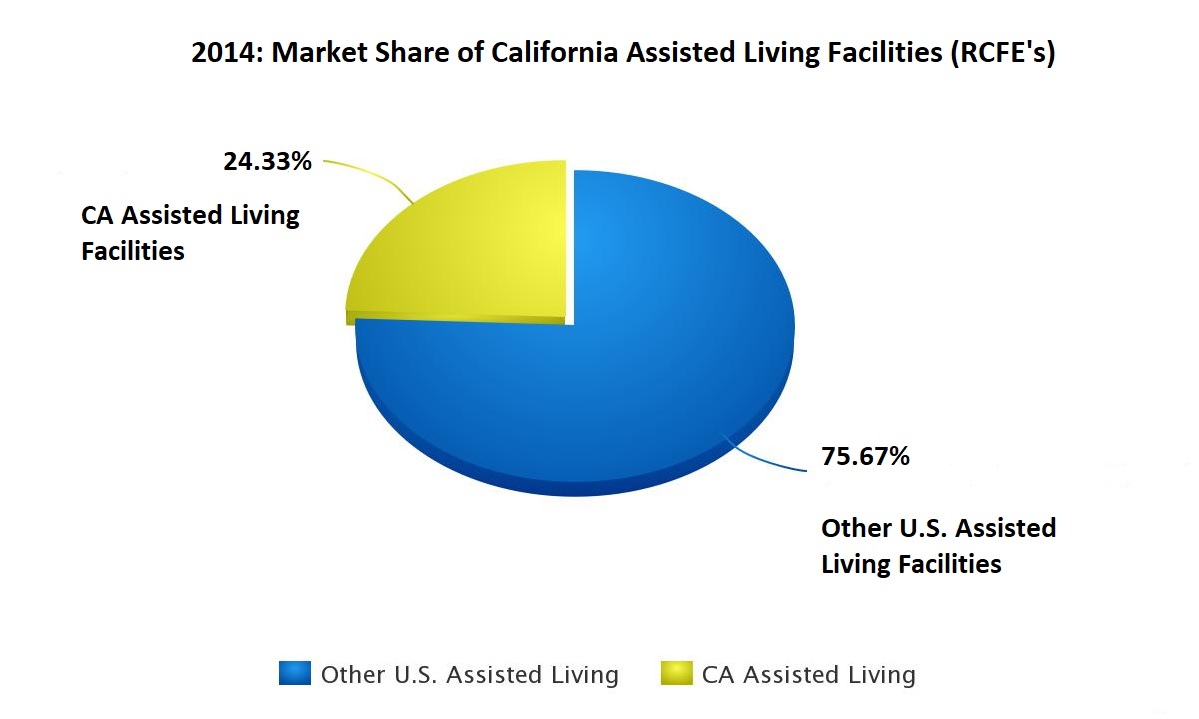 Clearly, owners and operators of California nursing homes and assisted living facilities have a significant share of the national senior care market. Nursing homes and assisted living facilities constitute a multi-billion-dollar industry, and it is expected to grow even further. According to the 2003 Report to Congress by the U.S. Department of Health and Human Services, by 2050, the total number of long-term care service recipients (such as nursing home patients and assisted living residents, as well as home care patients) is likely to reach 27 million individuals – i.e. virtually double compared to the 15 million people who used these services at the turn of the 21st century. This projection is based on the fact that older people now comprise the largest segment of the population in the United States, and the number of senior citizens who need care keeps growing fast.
California Elder Abuse and Neglect Law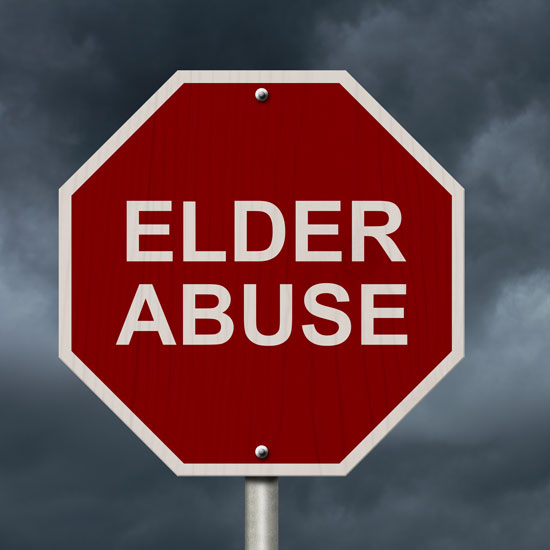 The elderly are also the most helpless and vulnerable people in our society. Fortunately, California law is on the side of elders. Cherepinskiy Law Firm, as a Los Angeles elderly abuse lawyer, has the knowledge, skills, and resources to make sure the offenders who violate the law are brought to justice.
In 1991, the California Legislature enacted the Elder Abuse and Dependent Adult Civil Protection Act ("EADACPA" and the "Elder Abuse Act" interchangeably), and recognized that "elders and dependent adults may be subjected to abuse, neglect, or abandonment and that this state has a responsibility to protect these persons."  California Welfare & Institutions Code § 15600, et seq. Pursuant to EADACPA, abuse of an elder or a dependent adult includes:
"other treatment with resulting physical harm or pain or mental suffering."
California Welfare & Institutions Code § 15610.07. An "elder" is any individual who is 65 years old or older. A "dependent adult" is any person, ages 18 to 64, who:
(1) has limitations, which are mental or physical in nature, and which restrict this person's ability to protect his or her rights or perform normal activities; or
(2) is admitted as an inpatient to a 24-hour health facility.
California Welfare & Institutions Code §§ 15610.27 and 15610.23.
Within the meaning of the EADACPA, "physical abuse" includes, but is not limited to, assault, battery, and the use of a "physical [restraint] or chemical restraint … [f]or any purpose not authorized by the physician and surgeon." California Welfare & Institutions Code § 15610.63. "Neglect", in turn, refers to the failures to "assist in personal hygiene, or in the provision of food, clothing, or shelter", "prevent malnutrition or dehydration," and otherwise protect from "health and safety hazards." California Welfare & Institutions Code § 15610.57(b).
Both nursing homes and assisted living facilities must comply with the provisions of the Elder Abuse Act. In addition, both types of institutions are regulated by, and have to follow, TITLE 22 of the California Code of Regulations (CCR). Patients of skilled nursing facilities are protected by the Patients' Bill of Rights, which is spelled out in Section 72527 of Title 22 of the CCR and includes the following patient rights:
to be free from mental and physical abuse;
to be treated with consideration, respect and full recognition of dignity and individuality; and
to be free from psychotherapeutic drugs and physical restraints used for the purpose of patient discipline or staff convenience and to be free from psychotherapeutic drugs used as a chemical restraint.
Pursuant to California Health and Safety Code § 1430(b), violations of the Patients' Bill of Rights subjects nursing homes to monetary penalties, costs, and attorney's fees. Once you consult with a Los Angeles elder neglect attorney, all applicable laws and regulations will be analyzed in terms of their application to the specific case at hand.
Is Elder Neglect the Same as Negligence? Ask Los Angeles Nursing Home Neglect Lawyer
Elder Neglect is significantly different from Medical Malpractice / Negligence.  When proving elder neglect, the level of culpability that must be established is higher than ordinary negligence.
Under California law:
"There can be no claim for abuse of a dependent adult unless a plaintiff can demonstrate by clear and convincing evidence that the defendant is guilty of something more than negligence."
"the acts prescribed by [the act] do not include acts of simple professional negligence but refer to forms of abuse or negligence performed with a state of culpability greater than mere negligence."
Delaney v. Baker, 20 Cal. 4th 23, 31-32 (1999) (emphasis added).
Only a highly experienced Los Angeles nursing home abuse lawyer, such as Dmitriy Cherepinskiy and his firm, can engage in the battle with nursing homes, assisted living facilities, as well as the insurance companies and lawyers defending them.
Nursing Homes and Assisted Living Facilities Provide Different Levels of Care
Despite their equal obligations to follow the law, the kind of care nursing homes and assisted living facilities are licensed to provide is quite different. Their formal names, as used by the California licensing and regulatory organizations, are as follows:
Nursing Homes
Commonly used name – "Nursing Home"
Formal name – "Skilled Nursing Facility (SNF)"
Assisted Living Institutions
Commonly used name – "Assisted Living Facility"
Formal name – "Residential Care Facility for the Elderly (RCFE)"
As their formal and informal names suggest, nursing homes and assisted living institutions provide two distinct levels of care. Residential Care facilities are designed to deliver constant supervision and care in a residential (home) environment for elderly people who need help with activities of daily living (ADLs), those with dementia, or receive hospice services. The main feature of RCFEs is that they do not provide 24-hour nursing care. Skilled Nursing facilities, on the other hand, must supply sufficient "skilled" staff to deliver 24/7 nursing care and medical treatment. The following are the key distinctions between these elder care facilities:
Differences Between Nursing Homes and Assisted Living Facilities
Setting:
A nursing home is a medical facility.
An assisted living facility is not licensed to provide medical care. It is a non-medical, residential care institution.
Licensing Status:
A nursing home is licensed as a healthcare provider.
An assisted living facility is not a healthcare provider.
Staff:
Nursing homes are stuffed with skilled and licensed nurses as follows:
Registered nurses (RNs)
Licensed vocational nurses (LVNs)
Certified Nursing Assistants (CNAs)
Assisted living facilities, on the other hand, employ the following staff:
Unlicensed low-skill caregivers
Typically, there is only one in-house licensed nurse serving as a Clinical Care Director and /or Memory Care Director
Service Recipients are Considered:
"Patients" – for nursing homes
"Residents" – for assisted living facilities.
Typical Length of Stay:
Nursing homes – unless a patient requires long term care, a typical length of stay is short term. Usually, there is a plan in place for a patient to return to home or assisted living after the rehabilitation.
Assisted living – in general, this is a long-term arrangement. In most cases, the plan includes creation of a new "home" that provides assistance with activities of daily living (ADLs).
Services Provided:
Nursing homes provide the following medical services for acute and chronic care needs:
Post-surgical rehabilitation
Post-hospitalization rehabilitation
Physical therapy
Occupational therapy
IV medications
Respiratory assistance (e.g. ventilators)
Assisted living facilities, on the other hand, provide non-medical help with activities of daily living (ADLs):
Social support
Mobility / ambulation, transfers (bed, chair, wheelchair)
Eating, dressing, bathing, toilet needs
Mental health issues (dementia, depression)
Management of Medications
Management of Finances
Payment for Service:
For nursing homes, most short-term stays are covered by Medicare. In some cases, long-term care can be financed by:
Long-term care insurance
Medicaid
Personal and Family resources
For assisted living facilities, the vast majority of residents are on a "Private Pay" basis – i.e. the services are paid for by the residents or their families. A limited number of residents receive financial assistance through the following public benefits:
Long-term care insurance
SSI (Supplemental Security Income)
SSD (Social Security Disability)
Assisted Living Waiver (provided by Medicare)
Both kinds of facilities aggressively market themselves using images of smiling elderly people with a caring hand of an attentive staff member on their shoulder. This advertising evokes trust on the part of senior citizens and their families. The sad reality, however, frequently differs from the colorful brochures and pamphlets printed by nursing homes and assisted living facilities. Unfortunately, the hunt for profits leads these institutions to cut corners. Nursing home abuse is rampant. The mission of Cherepinskiy Law Firm, as the Los Angeles elder abuse attorney, is to engage in the battle for the rights of the victims.
Typical Signs of Elder Abuse and Elder Neglect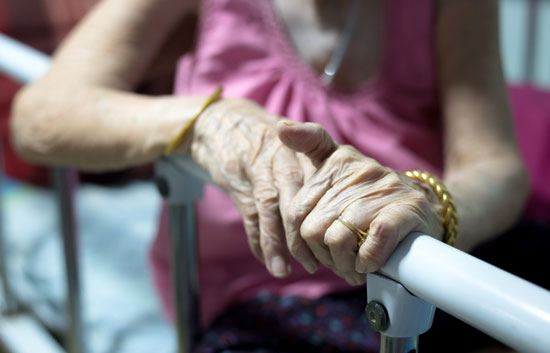 Among skilled nursing facilities, the most prevalent cost-saving technique is understaffing. As a result, overworked, underpaid, and frustrated nurses either don't have the incentive to or are simply physically unable to provide adequate medical care to elderly patients.
Many RCFEs attempt to steer elderly people with acute care needs away from nursing homes, and market themselves as providing services that they are, in fact, not capable of providing. Residential care facilities are notorious for accepting / maintaining residents who need a higher level of care than an assisted living can provide.
For instance, an assisted living resident may have significant physical and/or mental limitations that require round-the-clock care (i.e. a bed-ridden resident who requires constant turning to prevent bed sores, or a person with dementia who needs regular monitoring and redirection). This resident must be transferred to a facility that is equipped to provide a higher level of care, such as a nursing home. However, the assisted living would keep the resident in order to continue billing for their services, especially if this is a "private pay" resident.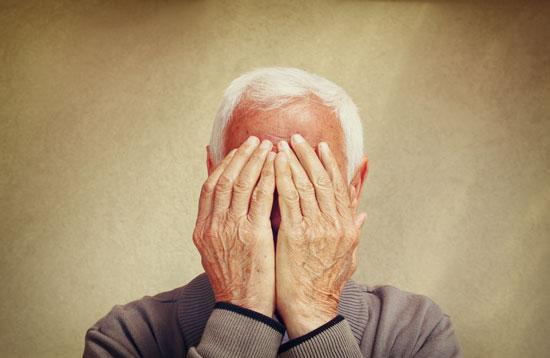 Hiring unqualified caregivers is another money-saving approach routinely utilized by residential care facilities. Frequently, inadequately trained caregivers are unable to recognize the signs and symptoms of a resident's rapidly declining physical and mental functioning, and some are unable to provide the very basic ADL services.
The financial shortcuts used by Assisted Living facilities and Nursing Homes often lead to serious, and in some tragic cases, fatal consequences. When elder abuse or neglect in the hands of a nursing home or an assisted living facility causes the death of a loved one, the surviving family (typically, spouses, children, or grandchildren) may pursue a Wrongful Death action.
For example, falls are some of the most common causes of death of assisted living residents and nursing home patients. When an elderly person is considered a "fall risk", the facility must implement a care plan with appropriate fall precautions – i.e. low beds, floor mats, non-skid socks, and bed alarms. When, due to elder neglect and inappropriate cost-saving methods, proper safety precautions are not followed, tragic and fatal falls can occur. Bone density decreases with age, and order patients commonly develop osteoporosis – a condition, which makes bones fragile and more susceptible to fractures (bones breaking). Medical literature shows that women are especially predisposed to developing osteoporosis.
A hip fracture, for instance, is a very common result of a fall. It multiplies the risk of death and, depending on the overall health of the patient, frequently results in an inevitable death. A fall can also result in a fatal traumatic brain injury such as a subdural hematoma (a deadly brain bleeding). Some facilities may also use physical restraints as an inappropriate "fall prevention" method – for example, when bed rails are used to prevent an assisted living resident from falling out of bed. Bed rails present a significant safety risk because they often lead to fatal rail entrapments.
Bed sores (also known as "pressure ulcers" and "decubitus ulcers") can also lead to tragic fatalities. Skin and underlying tissue breakdown leads to the introduction of bacteria and can lead to necrosis and fatal sepsis. Other infections – such as outbreaks of scabies [a very contagious skin infestation by the itch mite] and MRSA [Methicillin-resistant Staphylococcus aureus] – are common at nursing homes and assisted living facilities, and can be fatal. Dehydration and malnutrition due to elder neglect can also result in a fatality.
The subtler, yet just as significant, signs of elder abuse and neglect are:
Skin injuries (e.g. cuts and bruises)
Pain and general discomfort
Disruptions and changes in sleeping patterns
Anxiety, depression and feeling of helplessness
Unwillingness to talk to anyone and withdrawal
Common Types of Elder Abuse & Neglect
These are the common types of elder abuse and neglect:
Recoverable Damages in Elder Abuse and Neglect Cases
In general, plaintiffs in personal injury actions (including cases against elder care institutions) can claim the following two main types of damages: Non-Economic and Economic damages. A detailed discussion of the recoverable damages is included on the Personal Injury Damages page of this website.
In terms of recoverable damages in elder abuse matters, California law allows potential recovery of certain "enhanced" remedies when:
(1) physical abuse or neglect is proven by clear and convincing evidence; and
(2) a defendant nursing home or assisted living is found to be guilty of committing elder abuse with fraud, malice, oppression, or recklessness.
When the above requirements are established, the recoverable enhanced remedies are as follows:
if the victim of elder abuse dies, unlike other matters where Survival claims are asserted, recovery of pre-death pain and suffering of the deceased person is allowed;
attorney's fees can be recovered; and
punitive damages can be imposed on a defendant as well.
California Welfare & Institutions Code § 15657. Pursuant to section 15657(c), for these enhanced damages to be available against a defendant nursing home or assisted living facility, the requirements of California Civil Code § 3294(b) must be satisfied – i.e. it must be established that the facility:
1. knew that an employee nurse or a caregiver was unfit (e.g. unqualified) for the position and employed that person "with a conscious disregard of the rights or safety of others"; or
2. authorized or ratified (approved) the wrongful conduct of the employee(s); or
3. someone in the position of authority was personally guilty of oppression, fraud, or malice.
Finally, if elder abuse on the part of a nursing home or assisted living facility resulted in the death of a loved one, then compensation can be sought in a Wrongful Death action.
In order to navigate through the complex process of evaluation of damages, you need the assistance of a Los Angeles elder abuse attorney who is the top specialist in the field.
Elder Abuse is a Crime
In addition to the civil remedies, those who commit elder abuse may be subject to a criminal prosecution. California Penal Code § 368 makes it a crime to engage in the emotional or physical abuse, neglect, or financial exploitation of the elderly.
It is a crime to intentionally, or with criminal negligence, subject a senior individual to unjustifiable physical pain or mental suffering if the defendant knew or should have known that the elderly victim was 65 years old or older. This crime can be prosecuted either as a felony or a misdemeanor – depending on specific circumstances and how likely it was that the defendant's misconduct would result in the elderly person's great bodily injury or death. This law also covers financial crimes against the elderly, including theft, embezzlement and fraud. If the victim was the victim is 70 years of age or older, offenders will face longer prison terms.
Prevention of Elder Abuse and Neglect
Family members and friends of the elderly can take steps, which can help with the prevention of elder abuse and neglect:
When you are visiting your loved one, observe your surroundings and watch for signs of inadequate staffing or neglect (e.g. if you hear patients in neighboring rooms make repeated pleas for help or assistance, which are left unattended for extended periods of time).
Observe how frequently your loved one is being cleaned, turned and repositioned (if he or she is not mobile).
If you see any changes in the elder's mental status or the level of physical activity, ask if any psychotherapeutic medications are routinely administered to him or her. Some psychoactive medications may not be given without the patient's or a responsible party's consent.
In general, check whether the medications given to your loved one correspond to the physician's prescriptions.
Make efforts to frequently visit your loved one at a nursing home or assisted living facility. Unscheduled visits are always better, because they provide an opportunity to potentially "catch" the wrongdoers "in the act".
Take Action! Contact a Los Angeles Elder Abuse Lawyer for a Free Consultation
As an aggressive Los Angeles nursing home neglect lawyer, Dmitriy Cherepinskiy, and his firm, tirelessly pursue justice. If you or your loved one fell victim of physical restraints or chemical restraints, or sustained injuries due to falls, bed sores, or infections, this firm will serve to vigorously vindicate your rights. If elder abuse or neglect in the hands of an assisted living facility has caused the death of a loved one, the Los Angeles assisted living neglect lawyer will fight relentlessly in a wrongful death case.
If you suspect nursing home neglect or elder abuse, please call or fill out an electronic contact form today to request a free consultation. Cherepinskiy Law Firm, as the Los Angeles nursing home abuse attorney, will work tenaciously to bring the wrongdoers to justice, and to obtain the maximum case value and compensation you deserve.
This firm fights for clients throughout California, including Los Angeles, Orange County, as well as Ventura, Riverside and San Bernardino Counties.
Resources
1. https://oag.ca.gov/bmfea/elder
2. https://www.cdph.ca.gov/Programs/CHCQ/LCP/CalHealthFind/pages/home.aspx
3. https://www.cdss.ca.gov/inforesources/Senior-Care-Licensing