Guide by – Nursing Home Understaffing Attorney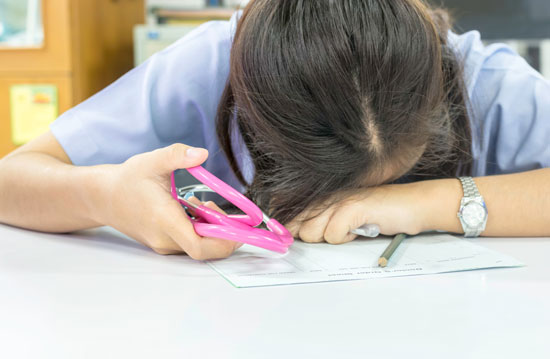 A nursing home understaffing attorney at Cherepinskiy Law Firm will fight vigorously to ensure the skilled nursing facilities that engage in the practice of understaffing compensate you or your loved one for their wrongdoing. Understaffing is a form of elder abuse & neglect. This firm has what it takes – from expertise to resources – to hold the understaffed facilities accountable.
California's skilled nursing facilities (nursing homes) are required by law to provide a specific minimum daily number of nursing hours per patient. These requirements are spelled out in California Health & Safety Code sections 1276.5 through 1276.65. The public policy behind this law is simple – adequate nursing staff is necessary to prevent nursing home injuries and fatalities.
Pursuant to California Welfare & Institutions Code § 14110.7(e), "commencing January 1, 2000, the minimum number of nursing hours per patient day required in skilled nursing facilities shall be 3.2." California Health & Safety Code § 1276.5 states that skilled nursing facilities are required to provide a minimum of 3.2 hours of actual nursing hours per patient day. Similarly, California Code of Regulations, Title 22, § 72329.1 mirrors the 3.2 nursing hours per patient day requirement for nursing homes.
The 3.2 nursing hours per patient day remained in effect from 2000 to the Summer of 2018. On June 29, 2018, as an emergency, and pursuant to SB 97 (Ch. 52, Stats. of 2017.), a new regulation was added – California Code of Regulations, Title 22, § 72329.2. Per section 72329.2(a), effective July 1, 2018, the number of nursing staff employed at each skilled nursing facility in California – must be adequate to provide a minimum of 3.5 direct care service hours per patient day. In addition, based on the new regulations, out of the required 3.5 hours, at least 2.4 nursing hours per patient day must be fulfilled by Certified Nursing Assistants (CNA's). California Health & Safety Code § 1276.65(c)(1)(C).
This "3.2" or "3.5" number is commonly referred to as "hours per patient day" or "HPPD", and it measures the total number of hours of direct patient care provided on a certain day by Registered Nurses (RN's), Licensed Vocational Nurses (LVN's), and Certified Nurse Assistants (CNA's) based on the number of patients at a certain facility. For example, if a nursing home houses 20 patients on a specific day, its nursing staff must provide the following hours per patient day:
2000 – July 2018: at least 64 hours [20 x 3.2] of direct patient care; and
July 2018 – Present: at least 70 hours [20 x 3.5] of direct patient care.
Unfortunately, the quest for profits leads some nursing homes to cut corners and reduce the number of nursing staff – i.e. engage in nursing home understaffing. Not only does understaffing in nursing homes explicitly violate the 3.2 hour per patient day requirement, but it also violates the Patient's Bill of Rights (formally known as the "Skilled Nursing and Intermediate Care Facility Patient's Bill of Rights"), which is codified in California Health & Safety Code § 1599.1(a). The Patient's Bill of Rights requires that the number of qualified personnel employed by a nursing home be "adequate" for the purpose of carrying out all of the functions of the nursing home.
The Problem of Understaffing in Nursing Homes is Very Serious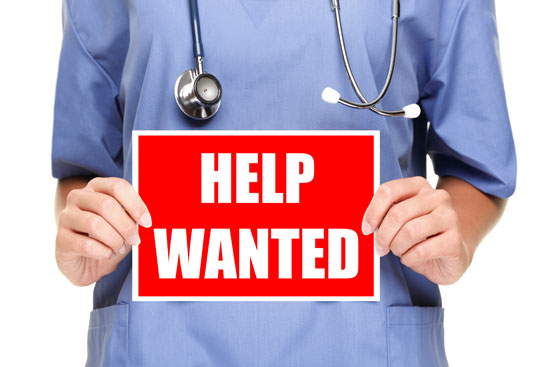 In addition to clear nursing home understaffing – i.e. the actual reduction of the quantity of nursing staff providing daily care and treatment to patients, skilled nursing facilities use subtle cost-saving methods that negatively affect the quality of the staff. For example, some nursing home owners staff their facilities with a higher percentage of certified nursing assistants instead of Registered Nurses and Licensed Vocational Nurses, because nursing assistants obviously demand lower salaries than licensed nurses. Frequently, skilled nursing facilities employ inexperienced, unqualified, and in some extreme cases, completely unlicensed caregivers who are not allowed to provide patient care.  Cherepinskiy Law Firm, as the nursing home understaffing attorney, is a vigilant fighter against the practice of understaffing in California's nursing homes.
On June 13, 2002, having examined nursing home spending and staffing in several States, the United States General Accounting Office ("GAO") in Washington, DC, issued a report to the United States Senate Special Committee on Aging and the Committee on Finance. The report was entitled "Nursing Homes: Quality of Care More Related to Staffing than Spending". As the document's title suggests, the GAO report found that the number of nursing hours per patient day was directly related to the quality of care problems. Specifically, facilities that provided fewer nursing hours were more likely to have deficiencies in the quality of care. In other words, the report showed that understaffed nursing homes are more likely to provide deficient care, leading to poor outcomes.
Skilled nursing facilities are entrusted with the lives and wellbeing of our senior citizens. Unfortunately, some profit-hunting nursing homes betray that trust and harm frail and helpless elders. The "money-saving" understaffing techniques and elder neglect cause nursing home patients to suffer from bed sores, infections, falls, and even wrongful death.
Take Action! Promptly Contact Los Angeles Nursing Home Understaffing Lawyer for a Free Consultation
If you suspect or believe that you or your loved one fell victim to substandard care due to understaffing on the part of a nursing home, it is crucial to immediately consult with a Los Angeles nursing home understaffing lawyer. Please call or fill out an electronic contact form today to request a free consultation. Cherepinskiy Law Firm will work tirelessly to make sure the wrongdoers are brought to justice, and to obtain the maximum compensation through a resolution or a trial.
This firm provides legal services for the nursing home neglect and abuse victims and their families throughout California, including Los Angeles and Orange Counties, as well as Riverside, San Bernardino, and Ventura Counties.
Sources
1. https://www.aarp.org/caregiving/basics/info-2018/nursing-homes-staffing-quality-care.html
2. https://www.pbs.org/newshour/health/most-nursing-homes-are-not-adequately-staffed-new-federal-data-says
3. "The Need for Higher Minimum Staffing Standards in U.S. Nursing Homes", Health Services Insights (April 2016): https://www.ncbi.nlm.nih.gov/pmc/articles/PMC4833431/
4. "Nursing Homes: Quality of Care More Related to Staffing than Spending", report by the U.S. General Accounting Office to the U.S. Senate Special Committee on Aging and the Committee on Finance (June 2002):  https://www.gao.gov/new.items/d02431r.pdf