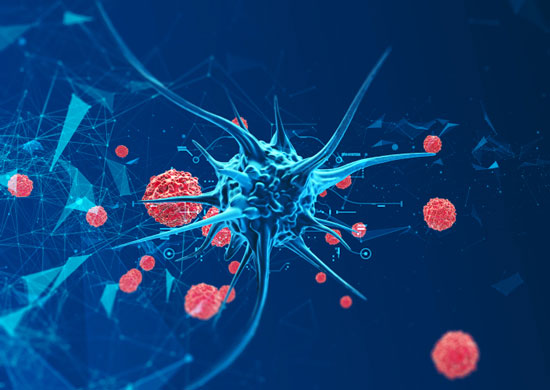 On March 11, 2020, WHO [the World Health Organization] formally declared the novel Coronavirus (which is medically referred to as "COVID-19") a global pandemic. This deadly virus, which originated in Wuhan, China, has rapidly become a Worldwide tragedy. Its most defenseless victims are the elderly. Unfortunately, as the following discussion will demonstrate, California elder care facilities have a history of infection control failures and the resulting citations for these deficiencies.
The Elderly are at the Highest Risk of Death from the New Coronavirus
The novel coronavirus (COVID-19) statistical data is alarming:
Over 80% of deaths caused by the novel coronavirus involved elderly individuals who were older than 60 years of age
Over 75% of those who died had chronic diseases such as diabetes, lung disease and other respiratory illnesses, heart disease and cardiovascular diseases, and cancers. The vast majority of people with such chronic ailments are elderly
The fatality rate for patients between 70 and 75 years of age is approximately 8%
The fatality rate for individuals who are older than 80 years of age is shockingly high – almost 15%.
What does this statistical data mean? It means that, in terms of the risk of death due to the novel coronavirus, the elderly people represent absolutely the most vulnerable segment of the population.
In the Current Novel Coronavirus Outbreak, Nursing Homes and Assisted Living Facilities Are the Most Dangerous Environments
In the instant COVID-19 outbreak, nursing homes and assisted living facilities represent environments, which carry the highest risk of acquiring and succumbing to the deadly virus.
Washington state fatalities are the prime example of how quickly the deadly virus can spread in the elder care setting if the facility is not prepared to provide adequate infection control. As of the first week of March 2020, among the 21 novel coronavirus fatalities across the United States, 16 victims (over 75%) died in Washington state. The vast majority of those unfortunate people killed by COVID-19 in Washington state – were patients of a nursing home called "Life Care Center" in Kirkland (a suburb of Seattle). This facility has become the epicenter of the coronavirus-linked deaths in the United States. Apparently, in 2019, the Life Care Center facility was cited for its failure to appropriately implement and carry out a plan for control of infectious diseases.
On March 10, 2020, an elderly resident of Carlton Senior Living, an assisted living facility in Northern California, died due to the novel coronavirus. This is the first case of coronavirus in an elder care setting in California. Unfortunately, the risk of the virus spreading to other residents of this facility, as well as other facilities in California, is extremely high.
Many nursing homes in California have a history of failures to appropriately implement and carry out a plan for control of infectious diseases. Such plans are mandated by the U.S. Centers for Medicare & Medicaid Services, and they include the following measures:
proper hand hygiene
use of personal protective equipment

gloves
gowns
face masks
cleaning and disinfecting supplies and equipment
infectious disease surveillance
identification and documentation of all transfers into the facility and out of it
In California, during the period of 2016 to 2020, 9 out 10 nursing homes [including three Los Angeles – based facilities] received citations for infection control and prevention deficiencies.
Nursing Homes and Assisted Living Facilities Must Be Vigilant in Preventing the Spread of Coronavirus
Elder care facilities must take steps to ensure appropriate infection control. These steps include, but are not limited to, the following:
Have a dedicated specialist on staff who specializes in infection prevention
Train staff members, as well as patients and residents, in terms of hand hygiene and regular hand washing
Have an adequate number of coronavirus testing kits
Provide disinfecting wipes for every staff member, patient and resident
Stockpile sufficient amounts of laundry room supplies (such as bleach)
Have a sufficient supply of:
medical face masks
gloves
gowns
protective eyewear
Place residents and patients, who experience any type of a respiratory illness or distress, in isolation
Perform appropriate screening of all visitors by:
checking visitors for fever with thermometers
carefully documenting and logging all information regarding visitors
asking visitors [verbally or through a written questionnaire] if they or anyone in their family recently traveled to China or any other country affected by the novel coronavirus
Stop all parties and other social gatherings on the premises. Although social interaction is important for nursing home patients and assisted living residents, it is outweighed by the high risk of being infected with the deadly coronavirus.
Take Action! Promptly Contact a Lawyer for a Free Consultation
Dmitriy Cherepinskiy, and his firm, vigorously fight for justice. If you or your loved one have contracted the novel coronavirus (COVID-19) at a nursing home or an assisted living facility, this firm will aggressively vindicate your rights. If your loved one died as a result of the novel coronavirus at an assisted living facility or a nursing home, your compassionate lawyer will battle tirelessly in a wrongful death case.
The failure to prevent or treat an infection or a virus, including coronavirus, is a form of elder abuse and neglect. For more information pertaining to coronavirus, including its symptoms, please read this firm's nursing home infections page. If you suspect elder neglect in the form of the failure to prevent or treat COVID-19, please call or fill out an electronic contact form today to request a free consultation. Cherepinskiy Law Firm, as a caring and skilled attorney, will work diligently to bring the wrongdoers to justice, and to obtain the maximum case value and compensation you deserve.
This firm fights for clients throughout California, including Los Angeles, Orange County, as well as Ventura, Riverside and San Bernardino Counties.
Sources