Guide By – Los Angeles Bus Accident Attorney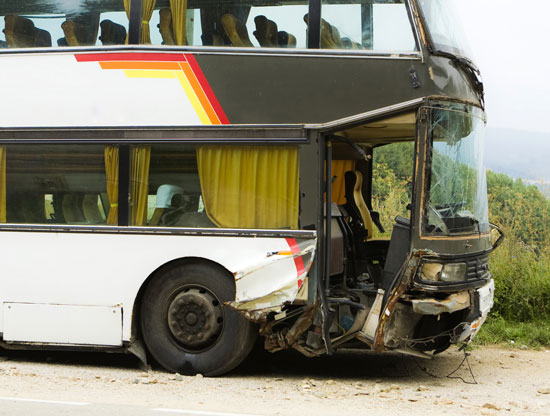 Cherepinskiy Law Firm, the Los Angeles bus accident attorney, has the expertise and skills to provide aggressive, competent, tireless as well as caring and compassionate client representation from the start of the case through a trial, if necessary. This firm zealously pursues justice and maximum compensation levels on behalf of bus accident victims, and provides legal services throughout Southern California.
Buses are everywhere – there are thousands of city buses, school buses, tour buses, charter buses, and other kinds of buses. Buses are an exceptionally useful and convenient method of public transportation. For decades, buses have dominated the inner-city public transportation. Many commuters in Los Angeles, California, and all over the United States, use bus travel as the main mode of transportation. In addition, when it comes to intercity or interstate travel, although they are not as fast as planes or even modern trains, buses are frequently considered to be a safe alternative to air or railroad transportation.
However, bus travel is not always as safe as it seems. Buses are extremely large, which makes them difficult to operate and maneuver. Multiple bus accidents frequently occur everywhere in the United States, including Los Angeles. A bus may collide with a car, a truck, another bus, or any other vehicle or person, including bicycle and motorcycle riders as well as pedestrians. Since city bus passengers are not restrained with seat belts and frequently stand while the bus is in motion, if a bus drives off too abruptly or makes a sudden stop, passengers can suffer devastating injuries. Bus crashes cause serious and catastrophic injuries, as well as fatalities.
History of Buses
The first method of public transportation that is considered to be the grandfather of the modern bus was an Omnibus, a horse-drawn wagon. Omnibuses date back to the 17th century Europe. In the early 19th century, steam-powered carriages became popular due to their larger passenger capacity and higher speed than horse-drawn omnibuses. With the advent of the internal combustion engine at the end of the 19th century, came the demise of the steam-powered carriages.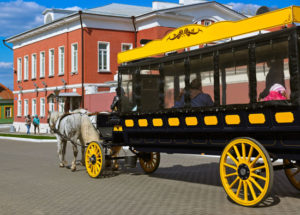 From the 1890's to the 1920's, typical buses were built on truck chassis. Interestingly enough, this design has survived for over 100 years, and the bodies of most modern U.S. school buses are still mounted on truck chassis.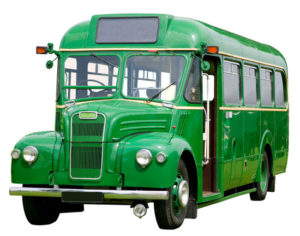 Starting in the 1920's, bus companies started designing unique bus bodies, leading to the creation of the flat-front box-shaped bus body that has been ubiquitous on the World's roads and highways for almost a century. This design is called the "integral-frame" bus.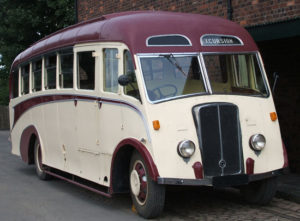 Over the last hundred plus years, buses have experienced a dramatic evolution. The internal components of buses, of course, have been changing. Buses have become more comfortable and fast. Various types of engines provide power to buses, with diesel engines being much more popular and prevalent than gasoline-powered engines. Technology keeps changing, safety and comfort features continue to improve, and engines grow more powerful, but the overall familiar bus "look" remains the same.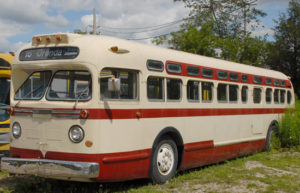 Bus Accident Statistics
In the last two decades, the United States has seen a consistent rise in the number of bus accidents of all types, although, in general, buses are regarded as one of the safest modes of transportation.
The National Transportation Safety Board ("NTSB") estimates that, each year, over 700 million passengers travel by bus along the nation's roads and highways.
Bus registration statistics show that, as of 2015, there were almost a million (888,907) registered buses in the U.S.
In the United States, bus accidents represent less than 1% (approximately 0.6%) of all accidents occurring nationwide. Relatively-speaking this is a very small percentage.
The average rate of U.S. bus accident fatalities is approximately 1.4 deaths per ten billion miles driven.
The University of Michigan's Transportation Research Institute conducted a study, which was based on the 6-year statistical data covering the 1999-2005 time-period. The study produced the following average estimates with respect to bus accidents occurring each year in the United States:
Every year, the number of bus accidents reaches approximately 63,000. These crashes cause about 14,000 injuries and 325 deaths.
Approximately 50 bus occupants (including passengers and drivers) are killed in bus crashes on an annual basis.
City buses are almost twice as likely to get into an accident than other kinds of buses.
Statistical data from the National Highway Traffic Safety Administration ("NHTSA") and the National Transportation Safety Board ("NTSB") shows that, during the 2000 – 2007 time-period, the 1,093 reported fatal bus crashes led to 1,315 deaths and caused 3,471 people to suffer injuries.
In 2015, bus accident statistics showed the following numbers:
There were 257 fatal bus crashes in total, which involved 190 transit and school bus accidents, 32 intercity bus crashes, and 35 accidents involving all remaining bus types.
Out of the 295 victims of fatal bus accidents, 49 people (16.6%) were bus occupants. This shows that, among bus accident fatalities, the vast majority of victims are not bus occupants – i.e. other traffic participants such as drivers and passengers of other vehicles, motorcycle riders, bicyclists, and pedestrians.
In terms of driver-specific factors in bus accidents (such as age and other factors), statistical data shows the following:
If a bus driver is young and inexperienced, the risk of a more severe bus accident is higher;
In terms of age, bus drivers in the 35 to 55 years old age group are the safest drivers. For such drivers, even if they are involved in a bus accident, the severity of the crash is lower compared to the accidents causes by drivers in other age groups (both younger and older);
For bus drivers who are 65 years old and older, when they get into an accident, compared to the drivers in the 35-55 age group, the crash is significantly more severe where:
Non-severe injuries are 18.6% more likely;
Severe non-catastrophic injuries are 33.1% more likely;
Severe catastrophic (incapacitating) injuries are 52.3% more likely; and
Fatalities are 18% more likely.
The vast majority (83%) of bus drivers who get involved in bus crashes – do not have a history of reckless driving or risky driving habits. Only a tiny percentage (less than 5%) of bus drivers who get involved in crashes turn out to have been engaged in serious pre-accident traffic safety violations (e.g. speeding and driving under the influence of drugs or alcohol).
Statistics regarding School Bus Accidents
The National Highway Traffic Safety Administration ("NHTSA"), an agency of the U.S. Department of Transportation, indicates that the school bus is "the safest vehicle on the road", and that school children are considerably (70 times) more likely to arrive to school safely in a bus compared to an automobile.
In the United States, school districts, educational organizations, and private bus companies operate approximately 450,000 school buses
Every year, fatal school bus accidents cause deaths of 4 to 6 school-aged children.
NHTSA estimates that fatal school bus crashes represent less than 1% of all annual traffic-related fatalities in the U.S.
In 2017, NHTSA completed its latest statistical analysis of the accidents related to school transportation, which covered the 10-year period from 2006 to 2015. The statistical analysis and data show that, while school buses may be safer compared to other modes of transportation, they still pose significant risks to school-aged children and other traffic participants, especially those who are not inside school buses at the time of the crash.  Specifically, during the 2006-2015 time-period:
The cumulative total number of all fatal accidents nationwide (including all types of motor vehicles) was 324,710.
Among all fatal crashes, 0.4% (1,172 accidents) involved school buses and other school transportation vehicles. Almost half of these crashes (45%) were front-impact crashes.
During the analyzed time period (2006-2015), school transportation-related fatal crashes killed 1,313 people (school-age and older). The number of annual fatalities averages to approximately 131 per year.
Out of the 1,313 victims of fatal accidents related to school transportation, 301 fatalities (about 23%) involved school-age children (18 years old and younger). Among these fatalities:
54 school-age victims were occupants of school buses and other school-related transportation vehicles;
137 school-age victims were occupants of non-school related vehicles (cars, vans, minivans, etc.);
102 school-age victims were pedestrians. The pedestrian fatalities were caused by the following vehicles:

School buses – 61% (i.e. the majority);
Vehicles operating as school buses – 3%;
All other types of vehicles (cars, motorcycles, vans, other buses, and trucks) – 36%.

8 school-age victims were bicycle riders.
Taking into account fatalities involving all age groups (children and adults), out of the 1,313 victims, school transportation-related accidents involved took lives of:

113 occupants of school buses and other types of school transportation vehicles – about 8.6%. Among them, 49 occupants were drivers, and 64 occupants were passengers;
approximately 945 occupants of non-school related vehicles – about 72%; and
approximately 255 non-occupants (such as bicycle riders and pedestrians).
Based on these statistical numbers, the vast majority of people who die as a result of school bus accidents – are either pedestrians and bicycle riders or occupants (drivers and passengers) of vehicles other than school buses and school-related transportation vehicles.
Types of Bus Accident Injuries
A bus accident may lead to serious and catastrophic injuries, as well as a fatality. The following is the listing of the most common injuries that can be caused by a bus crash:
Amputation and loss of limbs
Back and neck injuries
Bruising
Blindness and eye injuries
Concussions
Crush Injuries
Cuts and scrapes
Disfigurement and permanent scarring
Fractures and broken bones (non-displaced, displaced, and compound fractures)
Hearing Loss
Hematomas (Internal bleeding)
Internal injuries
Joint Damage
Post-Traumatic Stress Disorder (PTSD)
Skin Injuries
Soft tissue injuries
Traumatic brain injury ("TBI")
Whiplash
If you have been injured or lost a loved one in a bus crash, you need the assistance of the Los Angeles bus accident lawyer who will retain the best-qualified experts and present the most compelling case aimed at obtaining the maximum compensation.
Common Types of Buses
There are multiple types of buses routinely cruising city streets and highways. In terms of their service, buses are classified into three main categories: (1) city or transit buses, (2) intercity buses or coaches, and (3) school buses.
Transit Bus (City Bus)
City buses are designed to carry passengers within the city limits. The distinguishing features of a city bus are as follows:
two axles;
less-powerful engines and low maximum speed;
two entrances on the curb side of the road (articulated buses have more than two entrances);
low-ride platform (when the doors open, the lowest step of the bus is typically at the curb level);
handrails for standing passengers;
front racks for bicycles;
extra space and ramps for passengers in wheelchairs;
seats with low backs and minimal padding;
no restrooms;
no seat belts; and
no space for luggage.
There are three body types for city buses: single-decker (rigid) bus, double-decker, and articulated bus.
Single-Decker. The most common type of a city bus is the single-decker bus. Passengers are transported in a one-level cabin with a single deck.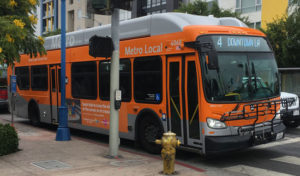 Double-Decker. Double-decker buses have two passenger decks, and they are equipped with a staircase which enables passengers to get up to the upper deck. When someone hears the term "double-decker bus", the first thing that comes to mind is an image of the classic red London bus which, for most of us, symbolizes England. However, double-decker buses are used outside of the United Kingdom as well – in other European countries, Asia, and even in the United States.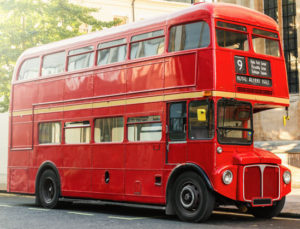 In fact, several Los Angeles-based tour companies, such as "The Big Red Bus Company", "Big Bus Los Angeles" and "Starline Tours" offer sightseeing tours of Los Angeles in double-decker buses.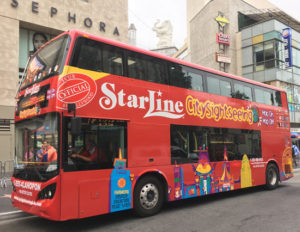 Articulated Bus. An articulated bus consists of two rigid sections, which are linked together through a special turning joint called "articulation." The articulating joint between the two sections is covered with accordion-looking rubber bellows, which earned this type of a bus the nickname "accordion bus". Because of their length, articulated buses provide high passenger capacity. In Los Angeles, articulated buses have become ubiquitous due to their use by the Los Angeles Metro bus lines.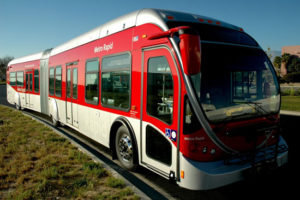 Coach (Intercity Bus)
Intercity buses or "coaches" are designed for service on long-distance routes. Compared to the city bus, the coach offers a significantly higher level of passenger comfort. Coaches are characterized by their powerful engines capable of softly cruising along a highway at high speeds. These buses are used primarily by companies offering intercity transportation, such as Greyhound Lines – one of the oldest and the largest intercity coach operator in the United States. Due to their high level of comfort and luxury features, coaches are also used as tour buses. Finally, while the vast majority of coaches are used by commercial operators, this type of a bus has become very popular among motorhome users as the top-of-the-line private RV (recreational vehicle).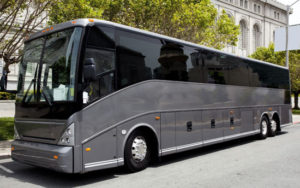 The typical special features of a coach bus are as follows:
three or more axles (although they are rare, there are coaches with two axles as well);
powerful diesel engines and high maximum speed;
soft-ride air suspension systems;
air brakes (provided by compressed air brake systems, as in semitrailer trucks);
automatic transmissions with electronic control systems;
overhead luggage racks,
large luggage compartments under the deck;
a high-ride platform in order to provide sufficient luggage space under the deck as well as under the seats;
seats with high backs and thick, comfortable padding;
TV monitors,
individual reading lights;
individual air conditioning and ventilation controls;
a restroom; and
seat belts (this is a new requirement for passengers of California's long-distance coaches, which has been effective since July of 2018).
School Bus
The ubiquitous yellow school buses used in the United States have obtained an iconic status. Based on various state and federal regulations, school buses are "purpose-built" vehicles – i.e. they are designed and built for the specific purpose of transporting school-age students. In terms of their body design, school buses are all single-deckers – there are no double-decker or articulated school buses. In the U.S., based on their size and passenger capacity (the highest allowed capacity is 90 passengers), school buses are divided into four categories (types):
Type A: This is the smallest type of a school bus. It is built on a "cutaway" van chassis – the chassis where the majority of the van body is cut off, keeping only the front (cab) section. A customized wide-body cabin is then built upon the chassis. These vehicles are designed to carry 10 or more students (typically, up to 35 passengers), and are divided into two subcategories – "A1" and "A2" depending on whether the gross vehicle weight rating of the bus is under or over 10,000 pounds.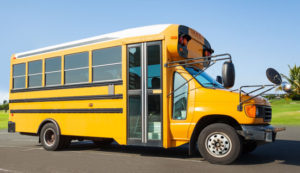 Type B: This type is larger than a van, but is still considered a relatively small school bus. It can be built upon the chassis of a cutaway van or a light-duty truck with the gross vehicle weight rating exceeding 10,000 pounds. Type B school buses are designed to have the capacity of up to 77 passengers.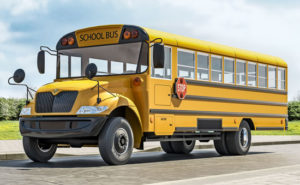 Type C: Type C school bus is one the two types of "large" school buses. This type of a school bus is based on the chassis of a medium-duty truck with a "conventional" cab with a cowl hood and the driver seat located behind the engine bay. This design is the most common and prevalent design, and it is considered to be the symbol of the "traditional" American school bus. These buses can carry up to 81 students, and their gross vehicle weight rating is higher than 10,000 pounds.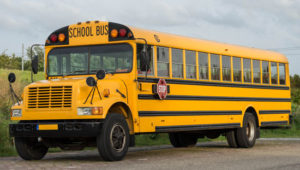 Type D: Type D school bus is the largest type of a school bus in the United States. It is designed in the style of a city or transit bus with a flat-front unibody construction where the engine is installed in three possible positions: to the right of the driver's seat, behind the rear axle, or even in the middle of the chassis. Type D school buses have the capacity of up to 90 passengers, and the gross vehicle weight rating of over 10,000 pounds.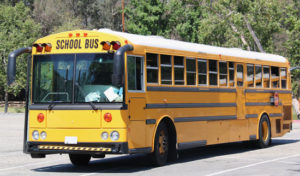 The typical design and safety features of a school bus are as follows:
Yellow Color. School buses are painted in a specially-designed yellow color, which is intended to make these buses clearly visible.
Markings. In addition to identification numbers and the name of the operating entity (e.g. "Los Angeles Unified School District"), school buses say "SCHOOL BUS" in big capital letters above the front and rear windows.
Reflective Tape. This type of tape is used to make school buses more visible in low-visibility or inclement weather conditions (e.g. on poorly-lit rural roadways or during rainstorms). Typically, the tape outlines the dimensions of the bus as well as emergency exits.
Warning Lights. In order to further improve visibility, and for traffic priority purposes, most school buses have flashing strobe lights installed on the roof. Vehicles are not allowed to pass a stopped school bus when the warning lights are flashing.
Stop Arms. Stop arms are mechanically-extended stop signs, which are displayed on the left side of the school bus. This design element tracks its origins to the 1950's, and it is intended to warn other traffic participants that the school bus is stopped for loading or unloading. Based on the current regulations by the U.S. National Highway Traffic Safety Administration ("NHTSA"), the octagonal stop sign must be written in capital letters on a red background and have a white border. Also, the stop sign has to have either light-reflecting properties or flashing lights.
Crossing Arms. These devices are commonly made of retractable, plastic, yellow "boards" that extend on the right side of the front bumper. Crossing arms are designed to make students to stand several feet in front of the school bus before they cross the road. This device improves the driver's ability to see children and reduces the likelihood of them getting hit by another vehicle while crossing the road in front of the bus. Unfortunately, these useful devices are not yet required by the federal regulations, and each school district can voluntarily decide whether to use them.
Emergency Exits. Depending on the type and the size of a school bus, these vehicles must be equipped with at least one emergency exit with a quick-release latch. Considering the bus design, emergency exits can be installed in a variety of locations and forms, including (1) side or rear emergency exit doors; (2) side or rear exit windows; and (3) roof hatches.
Mirrors. All buses, including school buses, have blind spots. Although modern school buses are designed to reduce the number of blind spots, it is impossible to completely avoid them. In order to minimize the dangerous effects of blind spots, school buses are equipped with large and advanced mirrors.
Video Cameras. Modern school buses have video cameras, which monitor the interior of the bus. The main purpose of these cameras is to record potential instances of bad student behavior. However, these cameras can provide useful evidence of driver negligence or other circumstances leading to a school bus accident. In addition, some school buses have cameras installed close to their stop arms, which can potentially record instances of vehicles illegally passing the school bus while it is stopped for student loading or unloading.
Compartmentalized Seating. Many school buses are still not equipped with seat belts. The prevalent passive safety feature, which has been present in school buses since the 1970's, is called "compartmentalized seating." The main idea behind this concept is that high seat backs and close spacing of seat rows protect children in cases of sudden deceleration or front-impact crashes. Modern school buses have high and padded seat backs, and the seat rows are installed 24 inches apart. However, this design feature cannot protect passengers in case of a rollover or a side-impact crash.
Seat Belts. Currently, less than 10 states equip school buses with seat belts, most of which are two-point lap seat belts. Even fewer states have regulations actually requiring school bus passengers to buckle up while the bus is in motion. California is the definite pioneer in the movement towards requiring seat belts in school buses. Specifically, starting in 2004, all new Type A school buses built for use in California have been sold with three-point (lap-shoulder) seat belts already installed. Since 2005, all new Type C and Type D school buses used in California have had three-point seat belts. In August of 2018, California Governor, Jerry Brown, signed bill AB-1798. This bill requires that, by 2035, all California school buses – new or old – must be equipped with three-point (lap-shoulder) seat belts.
Bus Operators' Duty of Care
Commercial buses, which transport passengers for a fee, are considered to be "common carriers." In California, all bus drivers and operators, including private bus companies, municipal and government transportation entities, school districts, and other private and non-private bus-operating organizations are held to a higher standard than regular drivers (e.g. family members or friends). Specifically, when transporting people, bus operators have to use "utmost care and diligence" to ensure their passengers' safe arrival to the destination. The applicable laws and requirements are covered in detail on the Duty of Common Carrier page of this website.
Common Causes of Bus Accidents
The common causes of bus accidents include, but are not limited to, the following:
Bus Driver Speeding. Bus drivers are responsible for the safety of bus occupants as well as those who are "outside" the bus. A reckless bus driver speeding down the highway or a city street poses a serious safety threat. In case of a crash, the sudden deceleration can cause severe injuries to unrestrained or standing passengers. The weight of a fully-loaded bus can exceed 40,000 pounds. When traveling at high speeds, this heavy steel monster becomes a deadly power. If a speeding bus full of passengers collides with any traffic participant – whether it is another vehicle or a pedestrian – it leads to catastrophic consequences and fatalities. In addition, if a city bus "takes off" from a bus stop too quickly, it can result in serious injuries to those passengers who are standing or have not yet had a chance to stabilize their position and grip handrails.
Distracted Bus Driver. No driver should be distracted while operating a motor vehicle, including bus drivers who are entrusted with human lives. This is especially true for school bus drivers. Any distraction – whether it is day dreaming, texting, e-mailing, or even adjusting music or climate controls – may result in a bus crash and lead to serious injuries or tragic loss of life.
Impaired Bus Driver. Any impairment, including alcohol impairment and drug use (both illegal drugs and over-the-counter pills) severely impact drivers' judgment, concentration, reaction time, and their overall ability to safely operate a bus. Since buses are commercial vehicles, California Vehicle Code section 23152(d) makes it a criminal offense to operate a bus with a blood alcohol concentration (BAC) level of 0.04% or higher. An impaired bus driver represents a safety hazard for bus passengers and other traffic participants. Even the smallest amounts of alcohol or drugs have the potential to lead to tragic results ranging from catastrophic injuries to fatalities.
Fatigued or Sleepy Bus Driver. Lack of sleep can cause bus drivers to become drowsy or fatigued, which often causes accidents. The Federal Motor Carrier Safety Administration ("FMCSA") regulates the number of consecutive hours a bus driver can drive without a break. These rules, which are called the "Hours of Service" ("HOS") regulations, demand that passenger-carrying drivers may drive a maximum of 10 hours only after these bus drivers have had an "off duty" break of 8 consecutive hours. Some bus companies illegally force their drivers to operate buses for long hours without taking a break. As a consequence, despite the presence of strict regulations by FMCSA, drowsy, sleepy, and tired bus drivers, especially drivers of large intercity coaches, continue to cause a large number of bus crashes on the U.S. highways.
Another cause of bus driver tiredness and sleepiness is sleep apnea. Sleep apnea is a serious sleep disorder that makes people stop breathing during their sleep. While they are sleeping, people with sleep apnea experience dozens of breathing interruptions, which result in repeated brief periods of slight oxygen deprivation and the subsequent feeling of fatigue during the daytime. Based on a scientific study published in The American Review of Respiratory Disease journal, individuals with sleep apnea are seven times more likely to be involved in motor vehicle accident than those without this disorder. Statistical data shows that almost one third of commercial truck operators suffer from this sleep disorder. The numbers of bus drivers affected by sleep apnea have not been statistically analyzed. Nevertheless, it is reasonable to assume that, given the related nature of their occupation and the fact that over 25% of adults in the United States have sleep apnea, a similarly high number of bus drivers is affected by this dangerous condition.
Driving a Bus in Bad Weather. Although such occurrences are relatively rare, inclement weather can cause a bus crash. Due to their size and weight, buses are difficult to maneuver even in perfect weather. However, when their challenging maneuverability is coupled with bad weather conditions, it can lead to disastrous consequences.
Bus Blind Spots and Dangerous Left Turns. Unfortunately, the majority of transit and city buses in the U.S. share a design that results in blind spots on the left side. Specifically, left side "A" pillars and large side mirrors create large blind spots behind them – i.e. areas of obstructed vision on the left side, which frequently exceed one foot in width. Bus drivers are instructed to constantly sway around and lean backward and forward in an effort to see around the "A" pillar and the mirror. As a result of these left-side blind spots, bus accidents involving left turns are some of the most common types of bus accidents in the United States. In fact, since 2000, left-side blind spots on the U.S. buses have resulted in over 500 fatalities. Also, the unfortunate statistical fact is that close to 60% of students who are fatally struck by a vehicle outside of their school – are hit by their own school bus, as opposed to other motor vehicles.
Fire on a Bus. A bus fire is an extremely dangerous situation. Fumes and smoke may quickly fill a bus and, as a result, passengers may either suffocate or lose consciousness before they are able to safely escape. If the fire affects electrical circuits and electronic components, the bus driver may be unable to open doors. Escape windows or hatches may fail to open, or some passengers may be physically unable to use them. In a matter of seconds, a bus fire can cause serious injuries and deaths.
Engine bay fires represent approximately 60% of all incidents of fires on buses. Bus engines run at high operating temperatures and, in order to facilitate the highest possible passenger capacity, bus engines are typically crammed into small engine bays. Leaky gaskets and greasy engine surfaces from years of use are a "recipe for disaster" when it comes to bus fires. A tiny electric spark can quickly start a fire in the engine compartment.
The second most frequently occurring type of bus fires involves underinflated tires. Radial tires, which are typically used on bus wheels, maintain their shape at low levels of air pressure. Without using a pressure gauge, it can be difficult to see that the bus tires are inadequately inflated. When a bus rides on underinflated tires, internal heat can build up inside the tires – causing tires to spontaneously catch fire or leading to tread separation.
Most bus fires can be prevented with proper bus maintenance procedures such as timely gasket changes, regular degreasing of engine bay surfaces, and routine checks of air pressure in bus tires.
Mechanical Failures on Buses. Mechanical bus failures go hand-in-hand with bus fires in terms of being caused by the failure to follow appropriate maintenance protocols. Malfunctions and failures involving bus engines, transmissions, brakes, tires, and other critical components can result in serious and even fatal bus crashes.
Private bus companies, as well as government entities operating city buses and school buses – have a duty to perform regular inspections and maintenance of all mechanical units and components on buses. For example, in the United States, every year, intercity (coach) buses transport over 700 million passengers. This number is almost identical to the annual number of passengers carried on domestic routes by the U.S. airlines. Unfortunately, in terms of their thoroughness, bus inspection and maintenance procedures are not even close to the maintenance protocols in the airline industry. Bus operating companies all too often decide to put profits above safety. As a result, routine bus maintenance gets neglected, and poorly-trained bus drivers or reckless drivers with bad driving records are allowed to operate buses on our roadways.
Typical Victims of Bus Accidents
Typical victims of bus accidents include the following individuals:
Bus passengers frequently travel while standing up or seated in bus seats not equipped with seat belts. This is very common for local city buses.  During the impact of an accident or when a bus driver needs to make a sudden stop, bus passengers, especially when they are not properly restrained, can suffer catastrophic injuries or get killed.
This category also includes those people who, at the time of the bus accident, are either attempting to get on (board) a bus or get off / out of a bus (alight). For such people, a sudden acceleration or deceleration of a bus can lead to serious injuries.
Bus drivers;
Occupants (passengers and drivers) of all types of non-bus motor vehicles (cars, vans, minivans, trucks, etc.)
Riders of motorcycles, mopeds, and motorized scooters;
Riders of bicycles and non-motorized scooters; and
Pedestrians.
Modern buses are not only very large and heavy, but they also can travel at high speeds. For this reason, bus crashes frequently lead to catastrophic injuries and fatalities. Bus accidents can be especially dangerous for those people who are "outside" of a bus at the time of a crash – i.e. pedestrians, bicyclists, motorcycle riders, and occupants of other vehicles who get hit by the moving monster of a bus.
Potential Defendants in Bus Accident Cases
Similar to other types of traffic collisions, bus accidents can be caused by a variety of reasons, ranging from drivers' carelessness or fatigue to mechanical failures and maintenance issues. In order to receive the appropriate compensation for their injuries, victims of bus crashes need to determine who is at fault for the accident. Bus accidents frequently involve multiple parties and, depending on the facts of each particular case, various potential parties can be held accountable. The victims need help by the best bus accident lawyer in Los Angeles, who will conduct a thorough case review and investigation in order to discover those responsible parties who caused or contributed to the bus crash. This firm works hard to achieve the maximum compensation for bus accident victims and ensure that the wrongdoers are brought to justice.
In general, in bus accident cases, the following parties can be potential defendants:
Bus Drivers. Bus drivers can cause a crash in multiple ways, which include fatigue, distractions, speeding and other violations of traffic laws, as well as driving under the influence of alcohol or drugs.
Bus Companies. Bus companies must make sure that the buses they operate are routinely and properly maintained. In addition, bus companies have to employ only those drivers who are adequately trained, licensed, and fully qualified to safely drive a bus. Any violations of these requirements, such as neglecting maintenance protocols or hiring drivers with the prior record of speeding or DUI (driving under influence), can make bus companies legally responsible for the injuries sustained in bus accidents.
Municipal and other Government-operated Bus Agencies: Inner-city bus lines are typically operated by governmental agencies.
For example, Los Angeles County Metropolitan Transportation Authority operates all "Metro" lines (also known as "MTA" and "LACMTA"). Metro operates all modes of public transportation in Los Angeles, including buses. LA Metro is the 3rd largest public transportation system in the U.S. with the estimated approximately 21 million bus riders per month and covering the area of almost 1,500 square miles. In addition, Metro is the Nationwide leader in terms of using alternative fuels and reducing emissions. Absolutely all buses operated by Metro are powered by compressed natural gas ("CNG"), which makes Metro the largest operator of CNG-powered buses in the U.S.
While the bus system, including inner-city buses, is generally considered to be a very efficient and relatively safe mode transportation, it still carries a significant degree of risk. The rate of bus accidents in Los Angeles is one of the highest in the Nation. If a city bus accident caused your injury or led to the death of a loved one, a municipal or governmental bus- operating agency can be found liable for your damages.
School Districts. Typically, school districts operate school transportation vehicles. These organizations have to ensure that school buses are adequately maintained, and that drivers are fit to safely operate school buses.
For example, in terms of the student population, Los Angeles Unified School District (LAUSD) is California's largest public school system. Among all public school districts in the United States, LAUSD is the 2nd largest. Every day, LAUSD school buses transport approximately 41,000 students. In order to provide transportation to such a huge number of students, LAUSD owns and operates 2,800 school transportation vehicles (the majority of these vehicles are school buses, but the fleet also includes trucks, cars, and vans).
If a school district violates safety requirements by failing to address mechanical problems, hiring unqualified drivers, or in any other manner, the district can be found at fault for the bus crash and the resulting injuries.
Safe Driving Practices – Avoiding Bus Accidents
If a Bus is Equipped with Seat Belts – BUCKLE UP! At this time, most inner-city buses across the United States, including California, are not equipped with seatbelts. Generally, people get on a city bus to travel a relatively short distance. Therefore, installing seat belts and enforcing passengers' compliance would pose very significant challenges. In terms of seat belts on inter-city buses, there is no uniformity among the States.
California, for example, passed a new law in 2018, which requires passengers on commercial long-distance bus routes to wear seat belts. Specifically, in the summer of 2018, California passed bill SB-20. This new law requires all passengers and drivers in commercial intercity buses (e.g. Greyhound Lines) to wear seat belts. Violations of this law will subject offenders to a fine of $20 for the first violation, and $50 for subsequent offenses. Additionally, while parents are allowed to hold very young children (under 2 years old) on their lap, they must ensure that all children younger than 16 are restrained with seat belts. All new school buses purchased in California since 2004 and 2005 (depending on the bus size and design) have been equipped with seat belts, but there are plenty of older school buses in the Golden State that still transport children without seat belts.
In other words, the seat belt situation is "all over the place." Nevertheless, if the bus you are riding on happens to have seat belts installed – buckle up. Don't risk your life!
Avoid Bus Blind Spots. Be extremely cautious when walking or crossing the street in close proximity to a bus. Don't walk too closely to the side of the bus, especially the left side.
If You are Standing While the Bus is in Motion – Hold a Handlebar. A bus may lurch forward or make a sudden stop. If you are not holding a handlebar, a grab handle, or another type of a handhold device, it can result in a serious injury.
Never Cross the Street Behind a Bus. Always cross the street in front of the bus and ensure that you are at least 10 feet in front of the bus. In other words, when crossing in front of the bus, make sure the distance is sufficient for you to see the driver and for the driver to see you. You should be far enough away from the front of the bus to maintain eye contact with the bus driver.
Make Sure the Bus is Completely Stopped Before Crossing. Never cross the street until you have seen that the bus has made a full stop.
What Damages Can be Recovered in Bus Accident Cases?
Victims of bus accidents can claim the following two main types of damages: Non-Economic and Economic damages. In some situations, those who have been injured in a bus crash may potentially seek Punitive Damages. For cases involving future care, the Los Angeles bus accident attorney at Cherepinskiy Law Firm retains top expert physicians, life care planners, and economists to evaluate clients' needs and present the best case on their behalf. A detailed discussion of the recoverable damages is included on the Personal Injury Damages page of this website.
If a bus accident resulted in the death of a loved one, then compensation can be sought in a Wrongful Death action.
This Firm's Los Angeles Bus Accident Lawyer Can Help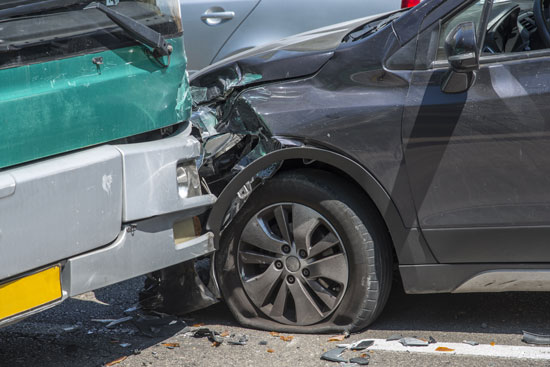 Matters involving bus accidents are significantly more complex than those involving passenger car accidents. Bus companies and their insurance carriers do not give up without a fight. They always attempt to either deny claims altogether or settle for an amount, which is considerably lower than the value of the claim. In order to obtain adequate compensation, bus accident victims need the assistance of the top bus accident attorney in Los Angeles, such as Cherepinskiy Law Firm. This firm knows how to successfully pursue complicated and aggressively-defended bus accident cases.
In addition to unparalleled litigation skills and experience, this firm gets excellent results due to its creative ability to "think outside the box". Obtaining crucial evidence is the key to success in any case, especially in a bus crash case. For example, some buses have video cameras installed, and these cameras may potentially record both the interior of the bus as well as its surroundings. These video recordings may contain crucial evidence showing the moment of the bus accident and revealing the bus driver's negligence. Once litigation commences, the bus video surveillance can be requested either through a request for production of documents or, if the custodian of the video is not a party to the case, through the subpoena process. After the video is produced, special software is frequently necessary in order to actually view the video recording. Cherepinskiy Law Firm, as the Los Angeles bus accident lawyer, has the resources and expertise necessary to obtain, review, analyze, and use the bus video recordings in order to present the best case on behalf of the clients.
Another complicating factor can potentially involve the statute of limitations issues. Although some limited exceptions may apply, the general rule is that personal injury and wrongful death claims against government agencies must be filed with the pertinent agency within six (6) months of the incident. For example, Los Angeles County Metropolitan Transportation Authority ("Metro", "LACMTA" or "MTA") and Los Angeles Unified School District ("LAUSD") are both considered to be government agencies. Therefore, bus accident claims against Metro and LAUSD have procedural claim requirements and deadlines, which differ from the requirements and deadlines applicable to claims against private individuals and business entities. If government claim rules are not strictly complied with, bus accident victims' rights may be lost forever.
Overall, once this firm analyzes the bus accident, its cause, and the applicable damages, a demand for full compensation is made to the pertinent insurance carriers, self-insured private entities, or governmental agencies. If a bus accident victim needs an effective negotiator and an aggressive trial attorney. Cherepinskiy Law Firm is the bus accident attorney Los Angeles residents can rely on. This firm leaves no stone unturned and prepares strong cases, which enables the firm to negotiate cases from a position of strength. If a bus company or its insurance carrier is not willing to resolve the case for an amount that would adequately compensate the victims of the bus crash, this firm is ready to proceed to trial.
Get a Free Consultation! Promptly Contact a Bus Accident Lawyer in Los Angeles
The value of any bus accident claim depends, in part, on what you do immediately after the accident and subsequent to that. Your decisions and actions can seriously impact your claim and the amount of your potential recovery. Read this firm's discussion of Twelve Steps to Take After a Motor Vehicle Accident to learn about post-accident safety, obtaining and preserving evidence, dealing with insurance companies, and other useful tips.
If you believe a bus driver's carelessness caused your injuries or a loved one's death, please call or fill out an electronic contact form today to request a free consultation. Cherepinskiy Law Firm, as the Los Angeles bus accident attorney, will work in a tireless and compassionate manner in a personal injury or a wrongful death case to make sure you are compensated for your injuries and losses. Cherepinskiy Law Firm is ready to go to battle to achieve the maximum level of compensation.
This firm fights for clients throughout California, including Los Angeles, Orange County, as well as Ventura, Riverside and San Bernardino Counties.
Sources
1. https://www.fmcsa.dot.gov/safety/data-and-statistics/large-truck-and-bus-crash-facts
2. https://crashstats.nhtsa.dot.gov/#/
3. https://www.nhtsa.gov/road-safety/school-bus-safety