Guide By – Los Angeles Paralysis Injury Attorney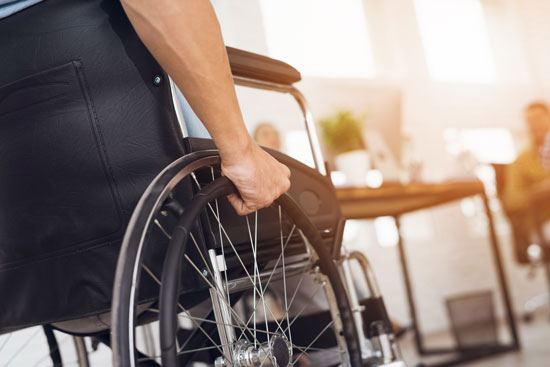 A spinal cord injury that causes a paralysis is one of the most catastrophic injuries a person can suffer. The Los Angeles paralysis injury attorney at Cherepinskiy Law Firm is an expert at handling paralysis matters. The spinal cord controls the use of upper and lower extremities. Once they are damaged, spinal cord cells (neurons) do not have the ability to regenerate (i.e. regrow). Accordingly, a spinal cord injury — i.e. the damage to the spinal cord – can cause a paralysis or a permanent loss of the ability to move and feel anything in part or, in some cases, most of the body.
The victims of tragic paralysis-causing accidents suddenly lose their dreams, careers, and the ability to live independently and perform basic activities of daily living such as bathing and dressing. If someone's negligence caused you or a loved one to suffer a paralysis, the Los Angeles paralysis injury lawyer at Cherepinskiy Law Firm will provide compassionate and zealous representation. This firm provides services throughout Southern California and will work relentlessly to obtain the best compensation.
Common Causes of Paralysis
The following are common accidents that may cause a paralysis:
Transportation Accidents
Work-Related Accidents
Violations of Workplace Safety Standards
Other Causes of Paralysis
Types of Paralysis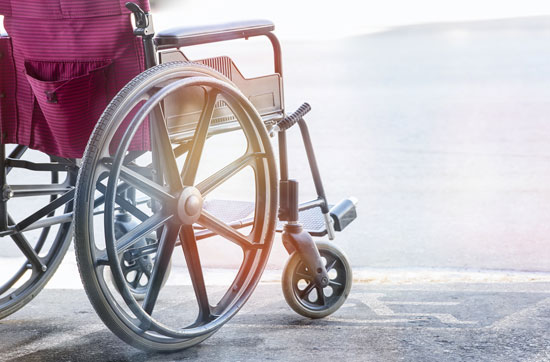 Paralysis is one of the most devastating consequences of a spinal cord injury. There are four types of paralysis (the loss of motion and sensation):
1) Monoplegia – the type of paralysis that involves only one arm or leg;
2) Hemiplegia – the kind of paralysis, which affects one arm and one leg on the same side of a person's body;
3) Paraplegia – the loss of mobility and sensation in both legs; and
4) Quadriplegia (also known as "tetraplegia") – the kind of paralysis that involves the loss of use of all four limbs and the torso ["quad" means four in Latin].
Victims of paralysis need specialized full-time attendant care and equipment (such as hospital beds, lifts, and other home modifications), the cost of which can be very high and, in some cases, unaffordable. The Los Angeles paralysis lawyer can assist in receiving adequate compensation, which is so needed when caring for paralyzed victims of accidents.
What Damages Can be Recovered in Paralysis Injury Cases?
Victims of paralysis injuries can claim the following two main types of damages: Non-Economic and Economic damages. In some situations, those who have suffered a paralysis injury may potentially seek Punitive Damages. For cases involving future care, the Los Angeles paralysis injury attorney at Cherepinskiy Law Firm retains top expert physicians, life care planners, and economists to evaluate clients' needs and present the best case on their behalf. A detailed discussion of the recoverable damages is included on the Personal Injury Damages page of this website.
Take Action! Promptly Contact a Los Angeles Paralysis Injury Lawyer for a Free Consultation
If you believe someone's carelessness caused your or your loved one's paralysis, please call or fill out an electronic contact form today to request a free consultation. Cherepinskiy Law Firm, as the Los Angeles paralysis attorney, will work tirelessly to make sure you are compensated for your injuries and losses.
This firm fights for clients throughout California, including Los Angeles, Orange County, as well as Ventura, Riverside and San Bernardino Counties.
Sources
1. https://medlineplus.gov/paralysis.html
2. https://medlineplus.gov/spinalcordinjuries.html
3. https://my.clevelandclinic.org/health/diseases/15345-paralysis
4. https://www.ninds.nih.gov/Disorders/All-Disorders/Spinal-Cord-Injury-Information-Page
5. https://www.nichd.nih.gov/health/topics/spinalinjury/conditioninfo/default
Resources from Organizations:
American Spinal Injury Association: https://asia-spinalinjury.org/
Christopher & Dana Reeve Foundation: https://www.christopherreeve.org/living-with-paralysis
American Psychological Association (guideline regarding emotional recovery from disaster): http://www.apa.org/helpcenter/recovering-disasters.aspx