Guide By – Los Angeles Disfigurement Injury Attorney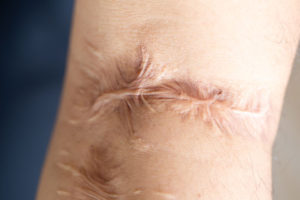 In some cases, an injury received as a result of an accident may leave a mark on a person's body forever. Disfigurement and scars involving the face and other body parts lead to severe psychological trauma, which manifests itself in low self-esteem, social anxiety, and depression. If someone's negligence caused you or a loved one to suffer scarring and disfiguring injuries, the Los Angeles disfigurement injury attorney at Cherepinskiy Law Firm will provide zealous, caring and compassionate representation. This firm provides services throughout Southern California and will work tirelessly in order to achieve the best compensation.
Major Causes of Disfiguring and Scarring Injuries
The following are common accidents that may cause disfigurement and scars:
Transportation Accidents
Work-Related Accidents
Violations of Workplace Safety Standards
Other Causes of Disfigurement and Scarring Injuries
Types of Injuries Involving Disfigurements and Scars
If you or a loved one sustained any of these disfiguring injuries, you need the assistance of a Los Angeles disfigurement injury lawyer:
Lower extremity fractures that result in limping and other gait impairments
Spine injuries resulting posture distortions
Scarring, shortening, and distortion involving extremities (arms, hands, legs, and feet)
Scarring and disfigurement of the upper and mid-body (neck, chest, back, etc.)
Facial scarring and disfigurement
Nose fractures
Nose and Ear deformities
Orbital fractures (broken bone of the eye socket)
Lost eyes, blindness, as well as other eye injuries and vision impairment
Fractures of the jaw bone
Loss of teeth
These scars and disfiguring injuries frequently require plastic and reconstructive surgery, as well as psychotherapy and counseling for the devastating emotional trauma. If someone's appearance plays an essential role in their profession – for example, actors, television reporters, and models – scars and disfigurement frequently mean the tragic end of their career. In such cases, the services of vocational rehabilitation experts are necessary to enable the victims to find and maintain an alternative form of employment or occupation.
What Damages Can be Recovered in Disfigurement Injury Cases?
Victims of disfigurement injuries can claim the following two main types of damages: Non-Economic and Economic damages. In some situations, those who have suffered a disfigurement injury may potentially seek Punitive Damages. For cases involving future care, the Los Angeles disfigurement injury attorney at Cherepinskiy Law Firm retains top expert physicians, life care planners, and economists to evaluate clients' needs and present the best case on their behalf. A detailed discussion of the recoverable damages is included on the Personal Injury Damages page of this website.
Take Action! Promptly Contact a Los Angeles Disfigurement Injury Lawyer for a Free Consultation
If you believe someone's carelessness caused scars and disfigurement for you or your loved one, please call or fill out an electronic contact form today to request a free consultation. Cherepinskiy Law Firm, as the Los Angeles disfigurement injury lawyer, will work diligently and to make sure you are compensated for your injuries and losses.
This firm fights for clients throughout California, including Los Angeles, Orange County, as well as Ventura, Riverside and San Bernardino Counties.
Sources and Help:
1. https://medlineplus.gov/scars.html
2. https://www.aad.org/public/diseases/bumps-and-growths/scars
3. American Psychological Association (guideline regarding emotional recovery from disaster): http://www.apa.org/helpcenter/recovering-disasters.aspx