Guide By – Uber Accident Lawyer Los Angeles Residents Can Count On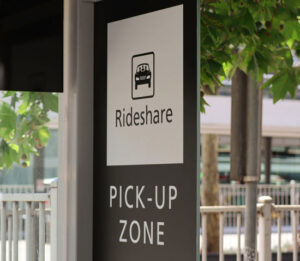 Any car crash is a traumatic occurrence, but the unique ride-sharing issues place an extra level of stress on the victims of such accidents. Cases involving Uber / Lyft vehicles are significantly more difficult, complex and challenging than other accident matters. In addition, these cases are very aggressively defended. Fighting with such mighty companies as Uber or Lyft takes an experienced and skilled lawyer. Cherepinskiy Law Firm is the Uber accident lawyer Los Angeles residents can rely on. This firm is an aggressive fighter on behalf of the victims of rideshare accidents.
Ridesharing services have rapidly become one of the most popular modes of transportation all over the United States and the entire World. California, and Los Angeles in particular, are not an exception. Ride-sharing giant – Uber, and its main competitor – Lyft, are now ubiquitous. Everywhere we go, we see cars sporting either Uber's "U" logo or Lyft's "pink moustache" symbol. These companies have their pick-up areas at hotels, business centers, and airports. Everyone seems to have an Uber of Lyft app on their smart phone.
Uber & Lyft represent a very convenient and affordable method of getting around. For drivers, these companies presented a new opportunity to make money or supplement income. However, the rapid growth of the ride-hailing industry means that accidents involving Lyft and Uber vehicles happen with an increasing frequency. This relatively new form of transportation brought a whole new set of complicated issues such as, for example, the insurance coverage for injuries sustained in Uber and Lyft accidents. Multiple different factors have to be analyzed and considered, which can easily overwhelm anyone who is not familiar with the legal process.
Frequently, victims of Uber and Lyft crashes do not know that there are attorneys who specialize in cases involving ride-sharing accidents. If the victims attempt to handle and resolve cases on their own, they typically settle claims for a fraction of their full value. That is why, if you have been injured or lost a loved one in a ride sharing service accident, you need the assistance of the Lyft accident lawyer Los Angeles passengers can depend on in their fight for justice. You need an attorney who is experienced and who can negotiate a significantly higher settlement on your behalf. This firm's extensive litigation, courtroom, and trial expertise make it a force to be reckoned with. Cherepinskiy Law Firm utilizes modern technology and unique legal strategies to successfully pursue every case from the initial investigation through trial.
History and Controversy Involving Ride-Hailing Companies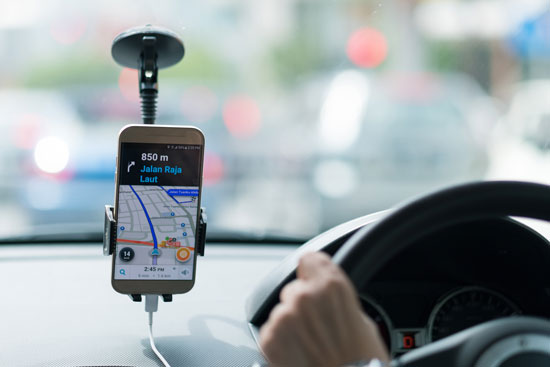 It is hard to believe that, only a few years ago, Uber & Lyft did not even exist. Both of these ride-hailing companies are based in San Francisco, California. Uber was founded in 2009, and Lyft started operating three years later – in 2012. Uber & Lyft quickly became mega popular and skyrocketed from small startups to major transportation operators providing affordable rides to millions of people on a daily basis.
Lyft and Uber fall under the definition of a "transportation network company" or "TNC". In 2013, one year after the launch of Lyft, the California Public Utilities Commission issued a formal definition of a transportation network company as a company, which utilizes an online-based platform to connect passengers with drivers who use their personal / non-commercial vehicles. This definition was issued for the purpose of regulating the ride-hailing industry.
Nevertheless, critics of the ride sharing industry claim that it is not being regulated enough. For example, the Taxi industry has been complaining that ridesharing companies such as Uber & Lyft avoid the stringent commercial passenger transport regulations and, accordingly, operate as illegal taxi operators. Taxi companies have to pay specific commercial registration, permit, and licensing fees. Uber & Lyft are not subject to these expenses. As a result, ridesharing companies can afford to provide fares that are so low that taxicab companies simply cannot compete with them.
In some jurisdictions, ride sharing companies are not allowed to operate at all. In Los Angeles, however, Uber & Lyft are thriving. For example, despite vigorous protests from all Los Angeles taxicab companies, the city allowed Uber & Lyft to pick up passengers at the Los Angeles International Airport (LAX) – a very profitable location that used to be available exclusively to taxi companies. Since the introduction of ridesharing in Los Angeles, the value of the local taxicab businesses plummeted. Uber & Lyft effectively "killed" the taxi business in Los Angeles, and are causing the downfall of the entire taxi industry in the United States.
Types of Rideshare Accident Injuries
An Uber/Lyft accident may lead to serious and catastrophic injuries, as well as a fatality. The following is the listing of the most common injuries that can be caused by a ride-sharing vehicle crash:
Amputation and loss of limbs
Back and neck injuries
Bruising
Blindness and eye injuries
Concussions
Crush Injuries
Cuts and scrapes
Disfigurement and permanent scarring
Fractures and broken bones (non-displaced, displaced, and compound fractures)
Hearing Loss
Hematomas (Internal bleeding)
Internal injuries
Joint Damage
Post-Traumatic Stress Disorder (PTSD)
Skin Injuries
Soft tissue injuries
Traumatic brain injury ("TBI")
Whiplash
Common Causes of Lyft and Uber Accidents: Explained By – Los Angeles Lyft Accident Lawyer
When Uber or Lyft vehicles are involved in crashes, the typical causes of these accidents are as follows:
Driver fatigue due to excessive driving hours, unreasonable schedules and/or lack of sleep. Many ride-sharing drivers are either students or have full time jobs elsewhere. They use Uber & Lyft as an opportunity to earn a supplemental income.
Distractions. The need to constantly look at their mobile phones to see Uber / Lyft apps and navigation screens serves as a significant distraction for ride sharing drivers. Other distractions include reading and sending text messages and e-mails, as well as eating and putting make up on.
Driving under the influence. Alcohol intoxication and drug use impair drivers' focus, judgment, and the ability to react fast in an emergency. Abuse of opioid and psychotherapeutic medications also results in a large number of accidents.
Violations of traffic rules – such as speeding, aggressive driving, as well as running stop signs and red lights.
Mechanical failures. If Uber / Lyft drivers neglect vehicle maintenance, this can lead to failures of vital mechanical components such as brakes, for example.
Negligent screening of drivers. Before approving potential drivers' use of their online platforms, ride-hailing companies review their driving records and perform criminal background checks. However, if a check is not properly performed or not performed at all, a reckless driver with a history of multiple convictions may be allowed to transport passengers.
Uber & Lyft's Duty of Care
As any vehicle operators, Lyft and Uber drivers have a general duty to use reasonable care to prevent harm to others. If they breach this duty of care, and it causes someone's injury or death, the victims have a right to pursue a cause of action for Negligence.
However, arguments have been made that Uber & Lyft's duty of care is higher because these companies are common carriers. A transportation company that transports people (as well as goods and property) for a fee is considered to be a "common carrier". The most common examples of common carriers are commercial bus companies and airlines. In California, common carriers are held to a higher standard of care than regular drivers, and their duty of care goes above and beyond the typical obligation to use "reasonable care" to avoid causing injury to others. When transporting people, common carrier operators have to use "utmost care and diligence" to ensure their passengers' safe arrival to the destination. The applicable laws and requirements are covered in detail on the Duty of Common Carrier page of this website.
Of course, the question here is: Are ride sharing companies – such as Uber & Lyft – considered to be "common carriers"? At this point, there is no easy answer to this question. So far, California legislature has not passed any law officially declaring that ride-hailing companies (formally referred to as transportation network companies) are common carriers. However, successful steps in this direction are being made at the court level.
For example, in Doe v. Uber Techs., Inc., 184 F. Supp. 3d 774 (N.D. Cal. 2016), the United States District Court for the Northern District of California denied Uber's motion to dismiss, in part, concluding that the plaintiffs alleged sufficient facts to claim that Uber was a common carrier. In that case, Uber denied responsibility for the sexual assaults allegedly committed by its drivers, and contended that it was merely a "broker" of transportation services. The Federal court disagreed, and concluded that the following alleged facts brought Uber within the definition of common carrier:
Uber offers to the public to carry persons, and its services are available to the general public; and
Uber charges customers fees for rides, and these fees are standardized.
Doe v. Uber Techs., Inc., 184 F. Supp. 3d at 786-787.
In time, the applicability of the common carrier doctrine to the ridesharing industry will be clarified at the California legislative or appellate court level.
Insurance for Uber & Lyft Accidents
It has become quite common for drivers to maintain the very minimum limits of insurance coverage – typically, $15,000 in liability coverage. When an accident occurs, insurance policies with extremely low limits of coverage deprive those who have been injured of an opportunity to receive an adequate financial compensation. The insurance situation with transportation network companies such as Lyft and Uber – is quite different.
By law, from the moment a driver "accepts a ride request" on the respective app and at all times when the driver is either en route to pick up a rider or on the way to the rider's destination – Uber & Lyft must maintain $1 MILLION in insurance to cover for "death, personal injury, and property damage". California Vehicle Code section 5433(a), (b1).
Uber and Lyft, as well as other ride-sharing companies, do carry insurance policies that can cover their drivers and provide significant liability coverage to third parties such as passengers, drivers of other vehicles, and pedestrians. However, the insurance structure is complex. The type of insurance coverage and the applicable policy limits depend on the specific time period when the accident occurred.
Ridesharing Periods
These are the specific "periods" commonly used in the ride sharing industry:
Off Duty: the Uber / Lyft driver is not logged in into any ride-hailing app, and the driver is considered to be "offline".
Period 1: the driver has logged into the Uber or Lyft app, but has not accepted any ride request yet – i.e. the driver is "available" to be paired / matched with a rider.
Period 2: the Lyft / Uber driver has accepted a ride request and is on the way or "en route" to pick up a passenger.
Period 3: the driver has already picked up a rider and is officially "on trip" through Uber or Lyft.
Period-specific Insurance Provided by Uber and Lyft
Uber and Lyft divide insurance coverage into three categories: (1) both companies do not provide any insurance coverage for accidents that take place when the app is off; (2) Period 1 – when the driver is online but has not accepted any request – is the "gap" period with limited coverage; and (3) the maximum available insurance coverage is provided for Periods 2 and 3 – when the ride request has been accepted, and the driver is either on the way to pick up a passenger or on the way to the passenger's destination. The details are as follows:
THE DRIVER IS OFFLINE: If a driver is logged off, Uber and Lyft consider this driver to be off duty and driving the vehicle for personal use. Since the driver is not operating on the Uber / Lyft rideshare electronic platform, these companies provide no insurance coverage. Any claims related to accidents that occur "offline" have to be covered by the driver's personal auto insurance.
THE DRIVER IS ONLINE AND AVAILABLE FOR REQUESTS (Period 1): If an accident occurs while the driver has already logged into the app but has not yet accepted any ride requests, and the Uber / Lyft driver is at fault, both companies provide the same liability coverage:
Personal injury or death suffered by (1) Uber / Lyft passengers, (2) other drivers and their passengers, and (3) pedestrians: $50,000 per person and $100,000 per accident.
Property damage caused by the Lyft or Uber driver: $30,000 per accident. [The typical coverage in other states is $25,000 per accident, but California requires $30,000 per Vehicle Code section 5433(c)(1).]
Excess coverage: Pursuant to Vehicle Code section 5433(c)(2), California requires $200,000 of excess liability coverage for cases where liability exceeds the standard "$50,000/$100,000/$30,000" coverage.
Uber / Lyft driver's own bodily injury and property damage: Significantly, for accidents that take place during this period, Uber & Lyft provide absolutely

no insurance coverage at all

to their drivers – either for drivers' injuries or damage to their vehicles. In other words, during this "gap" period, the Lyft / Uber drivers have no company-provided uninsured motorist, underinsured motorist, medical payments (Med Pay), or collision coverage. The drivers are on their own. If the drivers are not at fault in a crash, they may proceed with a claim against the driver(s) who caused the accident. Otherwise, Uber & Lyft drivers have no recourse but to seek coverage from their personal auto insurance. For this reason, drivers in the ride-sharing industry are encouraged to obtain either a "rideshare rider" for their personal automobile insurance or a completely separate "rideshare policy".
THE DRIVER IS ON THE WAY TO PICK UP A RIDER OR ALREADY ON A TRIP (Periods 2 and 3): If a rideshare accident occurs after the driver has already accepted the ride request and either is en route to pick up a rider or is already on a trip with the passenger, both Uber and Lyft provide the following coverage:
Third party liability coverage: $1,000,000 per accident. If the Lyft / Uber driver is at fault, this insurance covers the driver's liability for property damage and bodily injury to any 3rd parties such as:

Uber / Lyft passengers
Other drivers and their passengers
Pedestrians
Uninsured motorist (UM) or underinsured motorist (UIM) bodily injury coverage: $1,000,000 per accident. This coverage applies if another driver (i.e. not the Lyft or Uber driver) is at fault in the crash but does not have an adequate liability insurance, including "hit and run" accidents. Specifically, this type of Uber / Lyft -provided insurance covers injuries suffered by the following individuals:

Uber / Lyft drivers and passengers.
Contingent collision and comprehensive insurance coverage for the Lyft / Uber driver's vehicle: In case of a crash, this type of insurance covers the driver's vehicle regardless of his or her fault. However, the coverage is provided on one condition – only if the driver's personal auto insurance has collision coverage. That is why this coverage is called "contingent". Uber and Lyft have different limitations applicable to this type of insurance:

Uber: the deductible is $1,000, and the coverage is limited to the cash value of the driver's vehicle. In other words, between the cost of repair and the vehicle's cash value, the insurance will pay the lesser amount.
Lyft: the deductible is $2,500, and the coverage is limited to $50,000 per accident.
Practical Insurance-related Considerations for Victims of Rideshare Accidents
If you are your loved are a victim of an accident involving a ride sharing service vehicle, such as Uber or Lyft, the following are practical insurance considerations to keep in mind:
Passengers of Uber & Lyft Service: Uber & Lyft both maintain $1,000,000 in liability as well as uninsured / underinsured motorist coverage. The practical effect is that it does not matter who caused the accident – your driver or the driver of another vehicle. If you suffered an injury on a trip with Uber or Lyft – there will be $1,000,000 in available coverage for your injuries and related damages.
Drivers of Vehicles that Collided with Uber/Lyft Vehicles: If, while driving your vehicle, you were involved in a crash with a ridesharing service vehicle, the coverage will depend on multiple factors. Assuming the Uber / Lyft driver is at fault, the available insurance will vary based on the specific service "period":
(a) if the ride-hailing service driver was off duty, you will have to make a claim with the driver's personal auto insurance carrier;
(b) if the driver was in Periods 1 through 3, Uber and Lyft will provide coverage; however, it will depend on whether the driver was simply online and "available" or actually accepted a ride. If the driver was already matched with a passenger, you will have $1,000,000 in available coverage.
Keep in mind that Uber & Lyft will do everything they can to avoid financial responsibility, especially when their driver caused more than $1 million in compensable damages. They will contend that the driver was an "independent contractor" as opposed to an "employee", and will otherwise aggressively deny liability.
Passengers of Vehicles that Collided with Uber/Lyft Vehicles: This situation involves even more insurance "variables". If the Lyft or Uber driver is at fault in the accident, then (depending on the service "period") the coverage for your injuries will be provided by either the ride-sharing company's insurance or its driver's personal policy. If, however, the crash was caused by the driver of the vehicle you were in, you will make a claim with your driver's insurance carrier.
Drivers of Uber & Lyft Vehicles: Assuming you were injured in an accident and you were

not

at fault, the primary coverage will have to come from the other driver's auto liability insurance. If the other driver's coverage is insufficient or he/she had no insurance at all, then your coverage will depend on the ride sharing service "period" in effect at the time of your accident. Remember, Uber and Lyft will provide the $1,000,000 in uninsured / underinsured coverage only if you were operating in Period 2 or Period 3 (i.e. on the way to pick up a rider or already with the rider in your vehicle). In all other circumstances – i.e. if you were either offline or available / waiting online for a ride request) – you will have to seek coverage from your own automobile insurance.
Uber & Lyft will aggressively claim that the crash took place before you accepted the ride, especially if the accident occurred immediately or shortly after you were paired with a rider. In an effort to deny your claim, both ridesharing companies will make attempts to effectively "downgrade" your service phase from Period 2 or 3 to Period 1. As a Lyft / Uber driver, be prepared to prove the exact time of the accident:
1) If law enforcement officers arrive at the scene, ask for a Police Report.
2) Promptly take a "screenshot" of the open Uber/Lyft navigation app with your smart phone, which should show the exact time, the name of your passenger, and whether you were on a "Pickup" or "Drop off" route.
3) Of course, if the crash occurred in Period 3, it will be easier to prove because your rider will be a witness.
When talking to insurance adjustors, especially those who work with the other party's insurance company, you have to exercise care in describing your accident. Insurance companies may look for opportunities to deny or reduce your claim. Overall, considering how complicated the insurance analysis and claim process can be, it will be prudent to consult with a lawyer before you have a conversation with an adjustor. The Los Angeles Uber accident lawyer at Cherepinskiy Law Firm has the expertise and skills to handle these complex issues.
Ride-sharing Drivers' Employment Status: Employees versus Independent Contractors
Why is Uber / Lyft Drivers' Employment Classification Important?
Almost since their inception, rideshare companies such as Uber and Lyft have been involved in legal disputes in various forums regarding the following issue: are ridesharing service drivers independent contractors or employees? This classification is hugely important.
Unlike independent contractors, employees have a right to multiple benefits and protections, which include but are not limited to: meal breaks, overtime pay, minimum wage requirements, antidiscrimination protections, as well as unemployment and workers' compensation benefits.
In the context of traffic accidents, the issue of whether an at-fault driver was an employee or an independent contractor is also very significant. Pursuant to California's respondeat superior doctrine, employers can be found responsible – or "vicariously liable" – for the negligent acts and omissions of their employees. An employer is vicariously liable if, at the time of the incident, an employee acted within the scope of his or her employment – i.e. did something that was a part of his or her duties or the employer could reasonably foresee that the employee would do something while performing the job.
If drivers are considered to be employees, and if an accident occurs in Period 2 or Period 3 (i.e. on the way to pick up a passenger or with the passenger already in the vehicle), rideshare drivers clearly act "within the scope" of their employment at the time of the crash. If an accident results in a catastrophic injury where damages exceed the $1 million limit of Uber / Lyft's insurance coverage, these companies will face direct liability exposure.
In other words, classifying ride-sharing service drivers as employees would protect the drivers themselves as well as the general public, including rideshare passengers, drivers of other vehicles, and pedestrians. Uber and Lyft designed their platforms with the vision of drivers being classified as independent contractors; otherwise, the companies' profits would suffer. It is easy to imagine that Uber, Lyft and similar companies would do everything in their power to fight for the classification of their drivers as independent contractors "at all costs". If drivers are considered to be independent contractors, the companies will protect their pocket books by (1) depriving the drivers of various legally appropriate benefits and (2) shielding the companies' assets from liability in high-damage catastrophic injury and wrongful death cases.
Are Lyft and Uber Drivers Employees or Independent Contractors?
So, are Uber / Lyft drivers independent contractors or employees? At this point, there has not been a definitive answer uniquely applicable to the ridesharing industry. Nevertheless, recent legal developments have made it easier for drivers and victims of accidents to argue that Lyft & Uber drivers are, actually, employees.
In March of 2015, in Cotter v. Lyft, Inc., 60 F. Supp. 3d 1067, 1078 (N.D. Cal. 2015), the court refused to make a legal determination, as a matter of law, with respect to the issue of whether Lyft drivers were employees or independent contractors. The court concluded this was a question of fact to be decided by the jury at trial. Since the trial court denied Lyft's motion for summary judgment and, obviously, did not agree with Lyft that its drivers were independent contractors – this was an undeniable victory in the battle to classify ride sharing service drivers as employees.
Three months later, in June of 2015, in Berwick v. Uber Technologies, California Labor Commissioner ruled that a driver (Berwick) was Uber's employee, as opposed to an independent contractor. This was a rather alarming event for Uber, Lyft and other ride-hailing companies.
In 2016, Uber agreed to pay $100 million to settle class-action claims in California and Massachusetts where drivers contended that they were "misclassified" as independent contractors. As a part of that settlement, Uber agreed to make policy changes, which included but were not limited to, allowing "tips are not included" signs and terminating drivers only for sufficient cause. In other words, Lyft & Uber are willing to do everything it takes – from paying millions of dollars in settlements to changing their policies – to avoid any risk of a court ruling that would definitively classify their drivers as employees.
Nevertheless, in 2018, the California Supreme Court has made it much more difficult for Uber & Lyft to contend that their drivers are independent contractors. Until 2018, in deciding whether someone was an independent contractor or an employee, California courts applied a flexible test called the "Borello" test that was based on the S. G. Borello & Sons, Inc. v. Dep't of Indus. Relations, 48 Cal. 3d 341 (1989) decision. The Borello test required courts to weigh multiple factors and, as a result, provided companies with some "wiggle room" to artificially manipulate certain factors and "make it look like" their employees were independent contractors. In 2018, it all changed.
Specifically, in Dynamex Operations W. v. Superior Court, 4 Cal. 5th 903 (2018), the California Supreme Court abandoned the "Borello" test in favor of a more clear and stringent test entitled the "ABC test". The ABC test creates a presumption that all workers are employees. In order to overcome this presumption and prove that a certain worker was an independent contractor, the new law places the burden on the company employer to demonstrate all of the following:
1. That, both under the contract with the company and in reality, the individual is free from the direction and control of the company in relation to the work performance;
2. That the individual performs work, which falls outside of the usual course of the company's business; and
3. That the individual's regular trade, occupation, or business is independently established and he / she provides the same service to other companies.
Uber, Lyft as well as other companies in the ride sharing industry will find it hard to overcome the new "ABC" presumption. Uber/Lyft drivers and accident victims will have a compelling argument that ride-sharing service drivers are employees because: (a) drivers provide consumer transportation, which is the main function of ride-hailing companies and (b) transporting passengers is not an independent profession for drivers, especially if certain drivers work for only one ride sharing company (i.e. only for Uber or only for Lyft). Ride-hailing companies' only potential "way out" of the stringent ABC test is to contend that they provide "technological support" and not an actual transportation service. Such arguments will, most likely, represent an uphill battle for Lyft and Uber.
Determining Fault in a Lyft or Uber Crash
In the ride-sharing arena, when vehicles are involved in a crash, it can lead to tragic and devastating consequences that range from catastrophic injuries to fatalities. In this respect, such accidents are very similar to other motor vehicle collisions. At the same time, the analysis of fault can be complex, because there are multiple variables and potential fact patterns. For example:
Ride-hailing service passengers, other motorists, or pedestrians get injured or killed as a result of a crash caused by an Uber or Lyft driver;
Another motorist causes an accident that leads to a serious injury or a fatality involving a Lyft or Uber driver;
More than one driver contributes to the occurrence of a collision.
In California, recovery of certain aspects of recoverable damages depends on the parties' respective degree of fault and negligence. This concept is called "comparative negligence". Since the analysis of fault influences the amount of compensation received by the victims, it is a central part of case evaluation in ride-hailing accident matters. In many cases, even when the injured motorists contributed to the occurrence of an accident – i.e. they are partially at fault – they can still be entitled to a financial compensation. The recovery will be reduced based on their respective degree of fault.
Since Lyft / Uber passengers are not involved in the actual driving process, they typically cannot be found to be comparatively negligent. Of course, there can be exceptions to this general principle. For example, a rideshare accident can be caused by passengers if they are distracting the driver by being loud, aggressive or violent. If that is the case, the passengers can still be entitled to a financial compensation for their injuries. A Los Angeles Lyft accident lawyer will be able to navigate through these complex issues and obtain a recovery even for those individuals who a partially at fault in the accident.
Navigating Claims Requires Assistance of Uber or Lyft Accident Lawyer Los Angeles Residents Can Rely On
Ride-hailing service is a relatively new phenomenon. Multiple aspects of this young industry are still not well-regulated and involve uncertainties. For example, as discussed above, unsettled issues include the classification of drivers as independent contractors versus employees as well as the application of the "common carrier" doctrine. As a result, claims involving Lyft and Uber accidents can be highly complex and it is crucial that you are represented by a skilled and experienced attorney. Cherepinskiy Law Firm, as the Los Angeles rideshare accident lawyer, has a thorough understanding of the law as well as the expertise necessary to fight for the compensation you are entitled to. If you have difficulty traveling, an attorney will come to you to hear your story. This firm, as California's top litigator, has everything it takes to make it the go-to law firm for the growing number of Lyft and Uber accident victims.
What Damages Can be Recovered in Ride-sharing Accident Cases? Ask a Los Angeles Rideshare Accident Lawyer
Victims of Lyft and Uber accidents can claim the following two main types of damages: Non-Economic and Economic damages. In some situations, those who have been injured in a ridesharing vehicle crash may potentially seek Punitive Damages. For cases involving future care, the Los Angeles Uber accident attorney at Cherepinskiy Law Firm retains top expert physicians, life care planners, and economists to evaluate clients' needs and present the best case on their behalf. A detailed discussion of the recoverable damages is included on the Personal Injury Damages page of this website.
If a Lyft or Uber accident resulted in the death of a loved one, then compensation can be sought in a Wrongful Death action.
Take Action! Promptly Contact a Los Angeles Lyft and Uber Accident Lawyer for a Free Consultation
The value of any Lyft or Uber accident claim depends, in part, on what you do immediately after the accident and subsequent to that. Your decisions and actions can seriously impact your claim and the amount of your potential recovery. Read this firm's discussion of Twelve Steps to Take After a Motor Vehicle Accident to learn about post-accident safety, obtaining and preserving evidence, dealing with insurance companies, and other useful tips.
If your injuries or a loved one's death occurred as a result of an Uber / Lyft crash, it is crucial to know and understand your legal rights. You may be entitled to proceed with a lawsuit against Uber or Lyft companies, the rideshare service driver, and other potential individuals. To receive immediate help and a free review of your matter, please call or fill out an electronic contact form today to request a free consultation. Cherepinskiy Law Firm, as the Los Angeles Lyft or Uber accident lawyer, will work in a tireless and compassionate manner in a personal injury or a wrongful death case to make sure you are compensated for your injuries and losses.
This firm fights for clients throughout California, including Los Angeles, Orange County, as well as Ventura, Riverside and San Bernardino Counties.
Sources