DMITRIY CHEREPINSKIY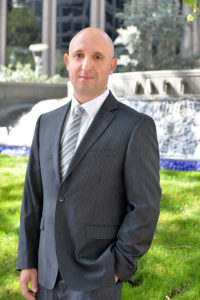 Dmitriy Cherepinskiy is a trial lawyer who has extensive experience inside and outside the courtroom, and who has been recognized for his achievements by various organizations, including the prestigious SUPER LAWYERS and the NATIONAL TRIAL LAWYERS.
Dmitriy started practicing law in 2002. For 11 years, he had worked at one of the most prominent and distinguished professional liability and health care defense law firms in the United States. As an associate and subsequently, as a partner, Dmitriy had represented multiple business and academic entities, corporations, and individual professionals, including hospitals, physicians, residential care facilities for the elderly, skilled nursing facilities, and various other health care and managed care entities. Prior to that, he worked at a boutique law firm in West Los Angeles, representing plaintiffs in complex civil matters.
In his career, Dmitriy has handled hundreds of complex cases, including matters involving business and contractual issues, catastrophic personal injury, medical malpractice, elder abuse and neglect, fraud, conspiracy, products liability, premises liability, invasion of privacy, board actions, and multiple other matters. He has successfully litigated high profile cases and, as a civil litigation and personal injury attorney, Dmitriy has a proven record of success.
Dmitriy received his B.A. in Business Economics, Magna Cum Laude, from the University of California Los Angeles (UCLA) in 1999. He received his J.D. from the University of California, Davis, School of Law in 2002. While at UC Davis Law School, Mr. Cherepinskiy served as a member and was appointed editor of U.C. DAVIS LAW REVIEW. For his exceptional writing skills, Dmitriy also received the Witkin Award for Academic Achievement in Legal Writing.
Dmitriy is admitted to all California State courts, and the following Federal courts: the U.S. District Court, Central and Northern Districts, as well as to the U.S. Court of Appeals for the Ninth Circuit.
He has been rated by Southern California SUPER LAWYERS as follows:
Top 100 Up-and-Coming Attorneys: 2015
Rising Stars: 2014, 2015, 2016, and 2017
Super Lawyers: 2019, 2020
Dmitriy has also been recognized by the NATIONAL TRIAL LAWYERS in the following categories:
"Top 40 Under 40": 2017
"Top 100 Trial Lawyers": 2017 – Present
In 2015 and 2018, Dmitriy was the recipient of the prestigious AVVO "Clients' Choice Award".
Dmitriy enjoys traveling, photography, and music. He is also an avid auto enthusiast whose car hobby ranges from reading about cars to hands-on maintenance and restoration.
AWARDS AND RECOGNITIONS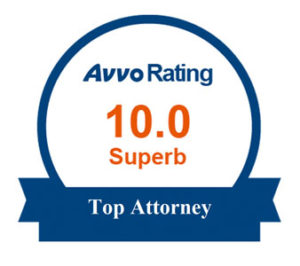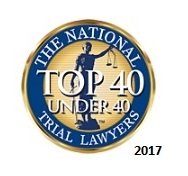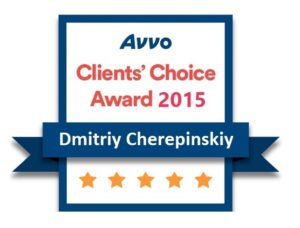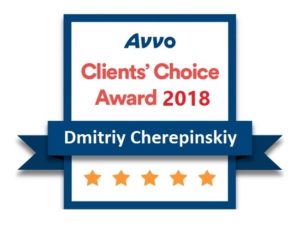 MEMBERSHIPS IN ORGANIZATIONS