About Cherepinskiy Law Firm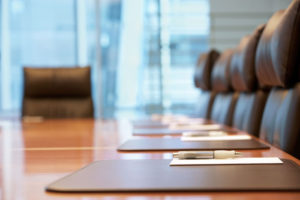 Cherepinskiy Law Firm is a top personal injury law firm in California. The firm's founder, Dmitriy Cherepinskiy, is leading his firm in the fight for justice on behalf of personal injury victims throughout California. He is an experienced litigator and trial lawyer. Prestigious organizations, such as the National Trial Lawyers and Southern California Super Lawyers, have recognized Dmitriy for his achievements.
The firm concentrates on cases involving personal injuries, catastrophic injuries, and wrongful death. Specific areas of practice handled by Cherepinskiy Law Firm include, but are not limited to, the following: motor vehicle accidents, pedestrian accidents, slip & fall accidents, elder abuse and neglect, medical malpractice, product liability, as well as industrial and construction accidents.
Cherepinskiy Law Firm has recovered millions on behalf of clients. This firm can competently pursue the most challenging and complex cases involving various personal injuries. Dmitriy Cherepinskiy is a skillful trial lawyer. With him in the lead, this firm is ready to take any case to trial. A former defense lawyer who represented large entities for over a decade and who knows the inner workings of the insurance defense industry, Dmitriy is able to anticipate defense attorneys' every move. This unique experience makes Dmitriy a skilled legal strategist, who always manages to be one step ahead of the defendants.
This firm strives to adhere to the highest standards of personal integrity and professional ethics. Cherepinskiy Law Firm will represent you in a zealous, aggressive, and competent manner and, at the same time, will always provide care and compassion. At this firm, clients do not just get a lawyer – they get a friend!
Cherepinskiy Law Firm's extensive trial and courtroom expertise, exceptional litigation techniques, a wide network of best-qualified experts, vast resources, creative use of modern technology, unparalleled diligence, and around-the-clock work ethic – all make this firm a force to be reckoned with. This firm has what it takes to achieve the best results and maximum compensation for clients!