Guide By – Los Angeles Industrial Accident Attorney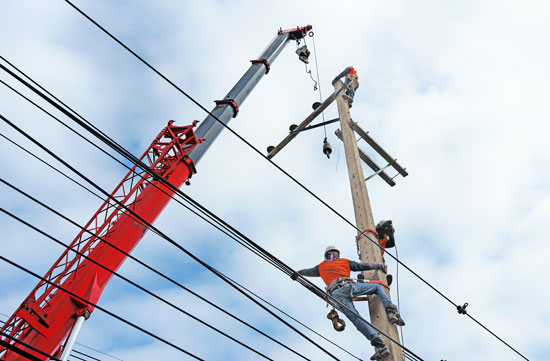 Industrial accidents can have a devastating physical, emotional, and financial impact on the lives of workers and their families, because they can cause catastrophic injuries, temporary and permanent disabilities, and even death. To hold the liable party accountable for your injuries or the death of a loved one, contact a Los Angeles industrial accident attorney at Cherepinskiy Law Firm.
Every individual is entitled to work in a safe environment. However, as unfortunate as it is, such issues as cutting costs in the hunt for profit, manufacturing defects, and the careless failure to perform appropriate equipment maintenance and comply with basic safety principals – frequently lead to industrial accidents. Complex machinery, heavy industrial equipment, and toxic chemicals can cause significant safety hazards in industrial settings. While performing their duties, industrial workers can suffer serious injuries in multiple ways. Most of the time, these injuries can be prevented if only the responsible parties made it their priority to comply with safety standards and create a safe work environment.
If a hazardous working environment caused an industrial accident and resulted in your serious injuries or the death of a loved one, you and your family may be entitled to compensation for the pain and suffering, and the economic losses suffered as a result of someone's carelessness. Medical and attendant care costs, as well as lost wages and the loss of earning capacity (the ability to earn money) can quickly become overwhelming. In addition, while worker's compensation may provide some partial assistance, such as compensation for partial wage loss and initial medical expenses, a personal injury claim may potentially provide additional benefits. When you have suffered a catastrophic injury, you should be concentrating on your health – not fighting a lawsuit. Leave it to the specialists. As the Los Angeles industrial accident lawyer, Cherepinskiy Law Firm will fight zealously on your behalf, from the initial case investigation through litigation and trial.
Types of Industrial Accidents
Some of the common types of accidents occurring in the industrial setting include, but are not limited to, the following:
Chemical spills
Crushing accidents
Drowning accidents
Electrocutions
Explosions
Exposures to toxic substances
Falling objects
Fires
Forklift accidents
Heavy machinery accidents
Overloading accidents
Radiation exposures
Slip-and-fall accidents
Workplace Accident Statistics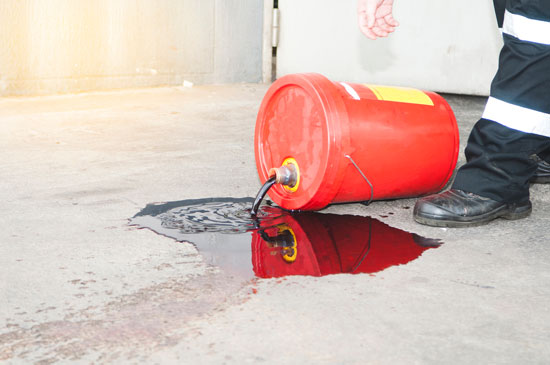 The U.S. Occupational Safety and Health Administration ("OSHA") was organized in 1971 in order to protect workers from dangerous conditions at workplace. OSHA performs inspections of construction sites and industrial facilities, analyzes statistical data regarding workplace injuries and fatalities, and documents typical violations of safety standards. One of the main tasks of OSHA is to develop and enforce workplace safety standards, as well as respond to complaints, catastrophic accidents, and deaths in the workplace.
Based on the Census of Fatal Occupational Injuries (CFIO) data, which is created and compiled by the U.S. Bureau of Labor Statistics and the OSHA statistical data, fatal workplace injuries in the United States are on the rise:
In 2016, 5,190 workers died as a result of fatal work injuries.
In 2015, there were 4,836 reported fatal work injuries.
In 2013, over 4,400 workplace accidents resulted in fatalities.
The total number of workplace deaths in 2016 was a 7% increase compared to the previous year, and it was the first time since 2008 that the total number of workplace fatalities exceeded 5,000. The U.S. Occupational Safety and Health Administration ("OSHA") calculated that the average rate of workplace deaths in 2016 was follows: over 99 deaths per week or over 14 fatalities per day.
Most Frequent Violations of OSHA Standards
In 2018, OSHA revealed the list its top 10 most frequently cited violations of workplace safety standards as follows:
Fall Protection
Hazard Communication
Scaffolding – General Requirements
Respiratory Protection
Control of Hazardous Energy (Lockout / Tagout)
Ladders
Powered Industrial Trucks
Fall Protection – Training Requirements
Machine Guarding – General Requirement
Personal Protective and Lifesaving Equipment – Eye and Face Protection
Unfortunately, 5 of these 10 common violations involved industrial safety standards such as – hazard communication, respiratory protection, control of hazardous energy, powered industrial trucks, as well as machine guarding.
If you or your loved one have been injured as a result of violations of OSHA workplace safety standards, the negligent company may be required to provide financial compensation for these injuries and the related economic damages (such as medical expenses, attendant care, and lost wages). You need the industrial accident attorney Los Angeles residents turn to for competence and expertise. Cherepinskiy Law Firm has the requisite expertise, skills, and the assistance of the most qualified experts in order to evaluate your matter and determine if a negligent violation of safety standards caused your injuries.
Types of Industrial Accidents and Workplace Injury Claims
This firm is equipped to investigate and litigate multiple different claims arising out of industrial and workplace accidents. Based on the statistical data from the U.S. Bureau of Labor Statistics and the Occupational Safety and Health Administration (OSHA), the following industries are associated with a high risk of worker injury or death:
Agriculture
Business Services
Fishing
Forestry
Hunting
Manufacturing
Mining and Quarrying
Oil and Gas Extraction
Professional Services
Transportation
Utilities
Warehousing
Types of Industrial Equipment and Machines Associated with a High Risk of Injury or Death
The following are some typical examples of the most dangerous industrial equipment and machinery:
Concrete Mixers
Conveyor Belts
Cranes
Crushing Equipment
Drill Presses
Electrical Circuit Boards and Control Panels
Electrical Poles and Power Lines
Fork Lifts
Glass Crushers
Grinders
Hydraulic Presses
Lathes
Nail Guns
Saws
Staple Guns
Stripping & Drilling Equipment
Wheel Loaders
Types of Industrial Accident Injuries
An industrial accident may lead to serious and catastrophic injuries, as well as a fatality. The following is the listing of the most common injuries that can be caused by an industrial accident:
Amputation and loss of limbs
Back and neck injuries
Bruising
Blindness and eye injuries
Concussions
Crush Injuries
Cuts and scrapes
Disfigurement and permanent scarring
Electrocution and electrical shocks
Fractures and broken bones (non-displaced, displaced, and compound fractures)
Hearing Loss
Hematomas (Internal bleeding)
Internal injuries
Joint Damage
Post-Traumatic Stress Disorder (PTSD)
Radiation
Skin Injuries
Soft tissue injuries
Toxic Substance Exposure:

Ammonia
Chlorine
Formaldehyde
Hydrogen Bromide
Hydrogen Chloride
Nitric Acid
Phosgene
Sulfur Dioxide
Sulfuric Acid

Traumatic brain injury ("TBI")
What Damages Can be Recovered in Industrial Accident Cases?
Victims of industrial accidents can claim the following two main types of damages: Non-Economic and Economic damages. In some situations, those who have been injured in an industrial accident may potentially seek Punitive Damages. For cases involving future care, the Los Angeles industrial accident attorney at Cherepinskiy Law Firm retains top expert physicians, life care planners, and economists to evaluate clients' needs and present the best case on their behalf. A detailed discussion of the recoverable damages is included on the Personal Injury Damages page of this website.
If an industrial accident resulted in the death of a loved one, then compensation can be sought in a Wrongful Death action.
Take Action! Promptly Contact a Los Angeles Industrial Accident Lawyer for a Free Consultation
If you believe that a careless violation of workplace safety standards caused your injuries or a loved one's death, please call or fill out an electronic contact form today to request a free consultation. Cherepinskiy Law Firm, as the Los Angeles industrial accident lawyer, will work zealously and tirelessly in a personal injury or a wrongful death case to make sure you are compensated for your injuries and losses.
This firm fights for clients throughout California, including Los Angeles, Orange County, as well as Ventura, Riverside and San Bernardino Counties.
Sources
1. https://www.dir.ca.gov/occupational_safety.html
2. https://www.dol.gov/general/topic/safety-health