Not Just Representing You ...
FIGHTING For You! ™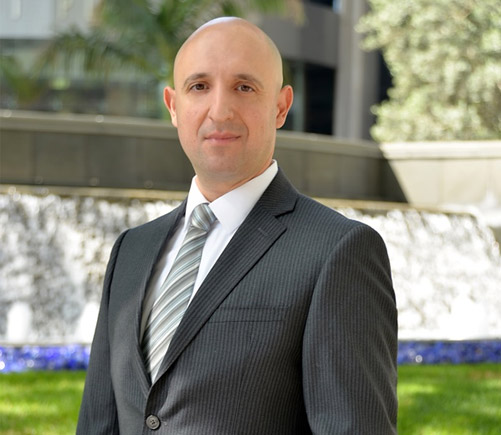 MILLIONS RECOVERED For Clients
Los Angeles Personal Injury Lawyer
Fighting for Justice. Trying Cases. Making a Difference.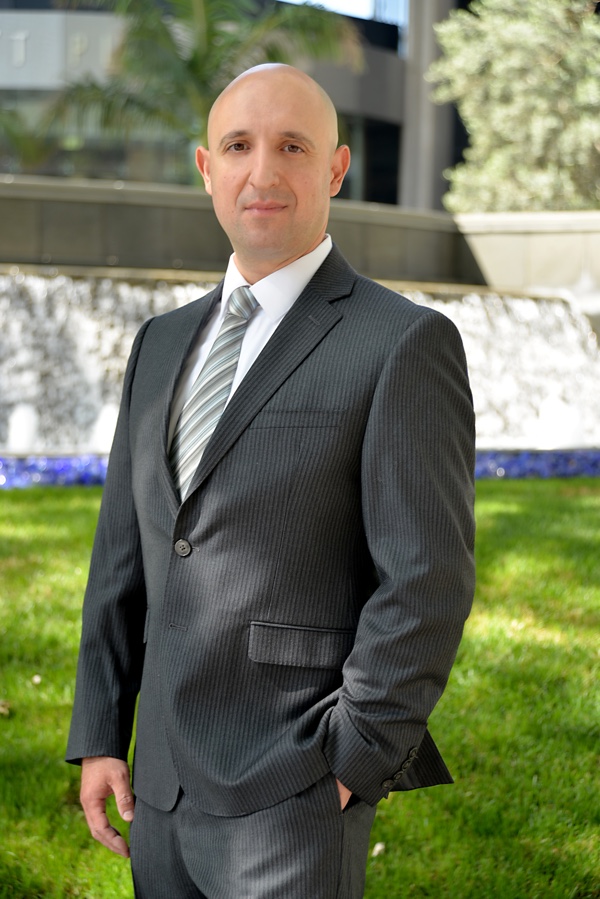 Cherepinskiy Law Firm, as the Los Angeles personal injury attorney, is devoted to the cause of helping those who have been injured due to someone else's carelessness. The firm's founder, Dmitriy Cherepinskiy, is a Los Angeles personal injury attorney who is leading his firm in the fight for justice throughout the state of California. He is a trial lawyer who has extensive experience inside and outside the courtroom, and who has been recognized for his achievements by such highly prestigious and selective organizations as Southern California Super Lawyers and the National Trial Lawyers.
The firm is focusing its practice on personal injury, catastrophic injury, and wrongful death matters, including representation of victims of motor vehicle accidents, elder abuse and neglect, medical malpractice, premises liability, product liability, as well as construction and industrial accidents.
Having recovered millions on clients' behalf, Cherepinskiy Law Firm is equipped to handle the most complex and challenging personal injury matters. Led by a skilled trial lawyer, and one of the top personal injury lawyers in Los Angeles, Dmitriy Cherepinskiy, this firm is not afraid to take any case to trial. A former defense attorney who had spent over a decade working on the side of large entities and insurance carriers, Dmitriy anticipates every move defense lawyers make and he is always one step ahead.
The goal of this firm is to represent its clients zealously and with devotion, while adhering to the highest standards of professional ethics and personal integrity. A Los Angeles personal injury lawyer at Cherepinskiy Law Firm will provide you with capable, aggressive, as well as caring and compassionate representation. At this firm, you do not just get a lawyer – you get a friend!
Cherepinskiy Law Firm's advanced litigation techniques, extensive courtroom and trial expertise, a wide network of best-qualified experts, creative use of modern technology and resources, unparalleled diligence, and around-the-clock work ethic – all make this firm a force to be reckoned with and position it to achieve the best client results.
Top 10
Reasons to Hire

This Firm
(click on each reason to learn more)
No Win - No Fee Policy
Available 24/7
Exceptional Results
Compassionate and Attentive to Clients
Around-the-Clock Work Ethics
Superior Negotiation & Settlement Skills
Deep Knowledge of Medicine
Extensive Experience
Respected by Opponents
Technologically Advanced
Get Answers Fast. Request a Free Consultation
Practice Areas
Catastrophic Injury
& Toxic Exposure:
Common Questions
(read the firm's frequently asked questions)
What does contingency fee mean?
"Contingency fee" means that your attorney's fee is contingent (i.e. dependent) on the case outcome.   In other words, if your attorney does not secure any compensation for you through a trial verdict or a settlement, you will not have to pay any fee to your attorney.  Contingency fee arrangements ensure that injured parties have access to the civil justice system by allowing them to hire a lawyer without an obligation to pay upfront legal fees.
What is the statute of limitations?
Every case has a specific limit on how much time a person has to file a lawsuit.  This limit is called the "statute of limitations."  Generally, this time period starts on the date of an accident or injury.  In some cases, the proverbial "clock" starts ticking from the date the injury is "discovered" – i.e. when the injured party suspects or should suspect that the injury was caused by someone's wrongdoing.
Different kinds of claims have different statutes of limitations; there is no universal time limit applicable to all cases.  For example, in California, the statute of limitations for personal injury cases is 2 years, but the time limit for medical malpractice claims is only 1 year.  Claims against Governmental agencies may have to be filed as early as 6 months after an incident.   The importance of the statute of limitations concept cannot be underemphasized – it is a hard deadline that must be strictly complied with; otherwise, any potential rights to pursue your case and obtain a financial compensation may be lost forever.
How much is my case worth?
The determination of the value of a case depends on the physical, emotional, and financial injuries suffered by you.  The legal term used for this evaluation is called "damages."   The two most common kinds of legal damages are: (1) non-economic (e.g. pain and suffering) and (2) economic (e.g. medical expenses and lost earnings).  In some rare cases, punitive damages and other forms of compensation could potentially be recoverable as well.   All of these complex factors are taken into account when deciding how much a case is worth.  Cherepinskiy Law Firm, the premier Los Angeles personal injury law firm, has the expertise needed to accurately evaluate and successfully pursue multiple types of personal injury and other matters.
What does it mean to be partially at fault for my injury?
California courts follow the legal principle of "comparative negligence".  Under this doctrine, the respective fault of every party involved in an incident is considered.  For example, when a drunk driver hits a pedestrian who was crossing a street when the light was red, the pedestrian is partially at fault for the accident and the resulting injuries.   If a plaintiff is found to be 30% at fault, the defendant's degree of fault is reduced to 70%, and the level of compensation is decreased accordingly.  In such a case, if a jury's verdict is $100,000, the plaintiff's final trial award will be $70,000.