Guide By – Los Angeles Product Liability Lawyer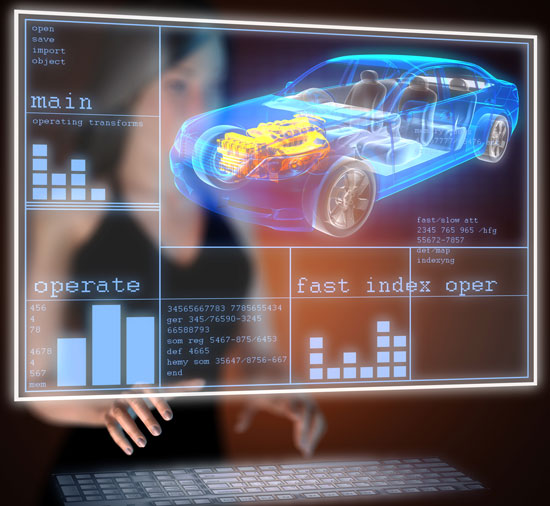 We live in a consumer society where there is an infinite number of products available for purchase. Products are everywhere – small retail shops, supermarkets, huge shopping malls, as well as multiple Internet vendors. California's product liability laws exist to protect consumers. As a Los Angeles product liability lawyer, Cherepinskiy Law Firm has the expertise, skills and resources to fight on behalf of consumers who have been injured by any defective products.
Every year, consumers across the United States, including Los Angeles, purchase an astronomical number of various products ranging from power tools to automobiles. If a product turns out to be defective, it has the potential to cause severe and catastrophic injuries or even the death of those who are using the defective product as well as bystanders. Product liability laws are extensive and complex and, if a defective product caused your injuries or the death of a loved one, you will need the assistance of a Los Angeles product liability attorney who is skilled, experienced, and aggressive. This firm vigorously pursues justice and maximum compensation levels on behalf of victims of defective products and provides legal services throughout Southern California.
History of Strict Product Liability Laws in California
Until 1963, in California, injury claims involving products were contract-based, and buyers' rights arose out of sale agreements. All such lawsuits had to be framed as breaches of express or implied contract warranty. Pursuant to California Civil Code section 1769, buyers had to give notice to the seller of a breach of express or implied warranty contained in the contract "within a reasonable time" of discovering that breach. If no notice was given, sellers were not liable.
In cases of product-related injuries, pursuing legal claims against manufacturers was even more difficult. Typically, customers never had either any direct interactions or sales contracts with product manufacturers. Therefore, since there was no act of sale between a customer and a manufacturer, no warranties were imposed by any written agreement between them. In such cases, while the framework of "warranty" was still applied by California courts, liability was imposed by common-law decisions, as opposed to direct contractual rights. Greenman v. Yuba Power Prods., Inc., 59 Cal. 2d 57, 61 (1963). In most cases against manufacturers, consumers had to proceed based on the theory of negligence. Product manufacturing is a highly complex and specialized process. Given the limited resources of consumers and their lawyers, proving negligence on the part of manufacturers was frequently an impossible task.
In 1944, in Escola v. Coca Cola Bottling Co., 24 Cal. 2d 453 (1944), Justice Roger J. Traynor articulated the reasons for imposing tort-based strict liability upon product manufacturers. In his concurrence, he stated that it would serve the public interest if the marketing of defective products was discouraged. Justice Traynor stressed that defective products are a "menace to the public" and if they reach the market, the public interest will be served by imposing the responsibility for any injuries such products may cause – on the manufacturers. In Justice Traynor's opinion, there is one simple reason why manufacturers must be liable, even if they are not negligent in manufacturing products – they are responsible for the defective products finding their way into the market. Escola, 24 Cal. 2d at 462. Although California adopted the tort-based strict products liability doctrine almost 20 years later, the Escola case paved the way for it.
In 1963, in Greenman v. Yuba Power Prods., Inc., the California Supreme Court abandoned the concept of "warranty" and the requirement that a consumer must have a contract with the wrongdoer. California became the first state in the United States to recognize that strict product liability "is not assumed by agreement but imposed by law". Greenman, 59 Cal. 2d at 63 (emphasis added). In its opinion, the California Supreme Court stressed that the purpose of imposing strict product liability was as follows: if defective products cause injuries, then product manufacturers who place these products in the market, as opposed to the powerless injured victims, must bear the costs of such injuries. The Court added that sales warranties do not provide a consistent protection in such cases. Greenman, 59 Cal. 2d at 63-64.
Subsequently, California Supreme Court expanded the concept of tort-based strict product liability and, in addition to designers and manufacturers, made it applicable to anyone who places defective products in the so-called "stream of commerce", including wholesalers, retailers, suppliers, distributors, and dealers. In other words, any individual or a business entity in a product supply chain – from the product's design and to the point of sale – carry legal responsibility for any injury or death caused by a defect in the product's design, manufacturing process, or warnings.
In order to have standing to assert a strict product liability claim (i.e. to have the legal right to sue under this theory of liability), the defective product's end user does not even have to be the one who bought this product. Product liability claims can be asserted when the injured individuals borrowed the defective product, received it as a gift, or were innocent bystanders when the product was in use.
Types of Injuries Caused by Defective Products
Defective products may lead to serious and catastrophic injuries, as well as fatalities. The following is the listing of the most common types of injuries that can be caused by defective products:
Amputation and loss of limbs
Back and neck injuries
Bruising
Blindness and eye injuries
Cancer (e.g. mesothelioma and asbestos lung cancer)
Concussions
Crush Injuries
Cuts and scrapes
Diseases other than cancer (various chronic and acute life-threatening diseases)
Disfigurement and permanent scarring
Fractures and broken bones (non-displaced, displaced, and compound fractures)
Hearing Loss
Hematomas (Internal bleeding)
Internal injuries
Joint Damage
Medication side effects
Post-Traumatic Stress Disorder (PTSD)
Skin Injuries
Soft tissue injuries
Traumatic brain injury ("TBI")
Whiplash
If you have suffered an injury or a loved one's death as a result of a defective product, you need the assistance of a product liability lawyer Los Angeles residents can rely on.
Legal Theories of Product Liability
The creation of the tort-based Strict Liability cause of action by the 1963 Greenman case did not completely abolish the claims of negligence or warranty. Product manufacturers can still be liable for Negligent design or manufacturing.
In addition, consumers can still assert Warranty claims. Statements regarding a particular product during a commercial transaction can constitute a "warranty". Warranty claims require a direct interaction (also called "privity") between an injured consumer and a seller or a manufacturer. Consumers can assert the following three types of warranty claims:
Breach of Express Warranty. This contractual claim can be asserted when a consumer was harmed by a product because a defendant made an express representation regarding the product; however, the product turned out to be not as represented. Uniform Commercial Code section 2313(a) states that, in order to create an express warranty, the seller does not have to "use formal words such as "warrant" or "guarantee" or that he have a specific intention to make a warranty." For example, a sales person's statement that an air conditioning unit is "completely noiseless" will be considered an express warranty.
Breach of Implied Warranty of Merchantability. If the quality of a consumer product was lower than a consumer would reasonably expect, the consumer can claim a breach of implied warranty of merchantability. California Uniform Commercial Code section 2314 states in pertinent part that, in order to be "merchantable", goods must "fit for the ordinary purposes", as well as be "of fair average quality within the description" and "adequately contained, packaged, and labeled."
Breach of Implied Warranty of Fitness for a Particular Purpose. California Uniform Commercial Code section 2315 creates an implied warranty that the goods shall be fit for a particular purpose when "the buyer is relying on the seller's skill or judgment to select or furnish suitable goods."
Finally, California Civil Code section 1790 et seq., also known as "The Song-Beverly Consumer Warranty Act", regulates express and implied warranties and applies to any consumer goods with the exception of clothing, food, and drinks. The Song-Beverly Act supplements sections 2314 and 2315 of the California Uniform Commercial Code by including civil penalties, costs, and attorney's fees in the recoverable remedies.  Am. Suzuki Motor Corp. v. Superior Court, 37 Cal. App. 4th 1291, 1295 n.2 (1995). The Song-Beverly Act is widely used in the automobile industry, and it is commonly referred to as the California "Lemon Law".
Despite the wide variety of potentially available claims, in cases of injuries or death caused by defective products, tort-based strict liability remains the prominent legal theory of liability.
Types of Product Defects Subject to Strict Liability
Defectively designed or manufactured products can malfunction or break, leading to injuries or fatalities. In addition, the concept of "defective" products subject to strict liability includes inadequately labeled or misleadingly advertised products.
Pursuant to California's product liability principles, if a defective product caused someone's injuries or death, the person or business entity that designed, manufactured, or sold that defective product is subject to strict liability. In other words, liability is imposed even if the designer, manufacturer or seller of the defective product was not negligent.  See Soule v. Gen. Motors Corp., 8 Cal. 4th 548 (1994).
In California, the following three types of product defects lead to the imposition of strict liability:
(1) Design Defects;
(2) Manufacturing Defects; and
(3) Failure to Warn.
Design Defects
Most products are first designed, and then manufactured. In some cases, products are approved to be manufactured despite the presence of design flaws. When a product has a "design defect", it means the product is inherently dangerous even if it is properly manufactured and has adequate labels, warnings, and instructions.
The following are examples of design defects: power tools with inadequate guards; toys with choking hazards or containing hazardous materials such as lead paint; poorly designed automotive components – hood latches that make hoods open at high speeds or spontaneously igniting car batteries, etc. Products with design defects can result in catastrophic injuries or fatalities.
Manufacturing Defects
Manufacturing defects occur during the product's manufacturing process. Products with manufacturing defects are not safe to operate or use even when all operation guidelines and instructions are properly followed. Typically, this type of defects is caused by substandard raw materials, manufacturing equipment malfunctions, or errors on the part of the individuals who assemble products or produce components.
Unlike products involving design defects (where, by definition, absolutely all products are defective), products with manufacturing defects usually represent a small percentage among all identical items produced by the same manufacturer. However, those few products that end up with manufacturing defects – are the ones, which frequently lead to serious injuries or death. For example, if a person who assembles a circular saw at a factory fails to tighten retaining hardware to appropriate torque specifications, the spinning blade may separate and "fly off" causing severe injuries.
Failure to Warn Defects
Product manufacturers have an obligation to: (1) warn users and operators of non-obvious hazards or dangers related to the use of the product and (2) provide appropriate instructions informing users how to use or operate the product in a safe manner. The "failure to warn" defects occur if products' labels or instructions have the following flaws:
inadequate warning labels – i.e. labels that contain typographic errors, missing text, misprinted text, incomprehensible language, or otherwise legally insufficient warnings;
insufficient instructions or directions for the use and operation of products; and
false and misleading representations regarding products' quality, safety, or intended use.
In general, warnings have to be comprehensible. Commonly used warning labels are brightly-colored and written in multiple languages with universal and easy to understand symbols. Many modern product manufacturers place warnings in various places, including boxes and packaging materials, instructions, and products themselves.
Even when products are impeccably designed and manufactured to perfection, if they are not properly labeled, it can lead to tragic consequences. For example, pharmaceutical companies frequently place insufficient labels on medications, which "conveniently" omit dangerous side effects or drug interactions.
Proving Strict Product Liability Claims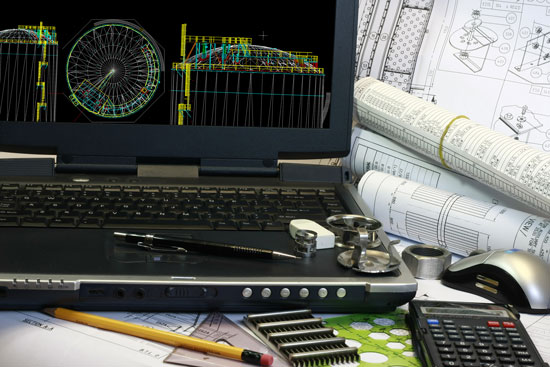 Typically, in order to subject a defendant to civil "tort" liability for someone's injuries or death, a plaintiff must prove that the defendant acted negligently, recklessly, or intentionally. However, in matters involving contentions of strict liability, it is not necessary to prove negligence, recklessness, or intentional misconduct on the part of the defendant.
The theory of strict liability does not take into account the standard of due care or the reasonableness of a defendant's conduct. If it is proven that a product with a design, manufacturing, or warning defect caused a user or a bystander to suffer injuries or death while being used in a reasonably foreseeable manner – strict liability is "automatically" imposed upon those who designed, manufactured, or sold the product.
As the Los Angeles product liability attorney, Cherepinskiy Law Firm will investigate and analyze the facts and circumstances of your claim in light of the requirements necessary to prevail on a product liability claim.
One of the prerequisites for such claims is that the subject defective product has to be in an unaltered and unmodified condition – i.e., at the time of the adverse event, the product was exactly the same as it was at the time of sale.
In terms of the elements that need to be established to impost strict product liability, there are slight variations tailored to account for the different types of defects – i.e. design, manufacturing, or warning defects). Some elements of proof are common to all three types of these claims, and others are unique for each claim type.
Common Elements for All Strict Product Liability Claims
Regardless of the specific type of defect – whether it's a design, manufacturing, or failure to warn defect – plaintiffs are required to prove the following:
That the defendant actually manufactured, distributed or sold the product; and
That the defect caused someone's injuries or death.
Specific Additional Elements of Defective Product Claims
In addition, there are specific requirements applicable to each type of defect:
In order to prevail on a design defect claim, a plaintiff must prove that the product did not perform as safely as an ordinary consumer would have expected it to perform when the product was used (or even misused) as intended or in a reasonably foreseeable way. (See CACI 1203.)
For manufacturing defect claims, plaintiffs must establish that, at the time when the product left the defendant's possession, it was already defective. (See CACI 1201.)
In order to prove a failure to warn claim, a plaintiff has to show that:
a.  At the time of the product's manufacture, distribution or sale, the product's potential risks were either actually known or could be determined in light of the knowledge generally accepted in the scientific community;
b.  The potential risks were dangerous when the product was used (or even misused) as intended or in a reasonably foreseeable manner;
c.  Ordinary customers would not be able to recognize the product's potential risks; and
d.  The defendant did not provide adequate warnings or instructions with respect to the product's potential risks. (See CACI 1205.)
Use or Misuse of Products in a "Reasonably Foreseeable" Manner
If the injury-producing product was used, operated, and even misused in a manner that was reasonably foreseeable, then strict liability will be imposed upon the defendants who manufactured, distributed or sold the product. Of course, designers and manufacturers cannot eliminate all potential risks associated with products. Multiple properly designed and manufactured products can pose risks even when used appropriately (e.g. knives). Nevertheless, under California law, manufacturers are required to:
foresee a certain degree of users' misuse and abuse of products, and
take reasonable precautions to minimize the harm that this foreseeable misuse and abuse may cause.
Wright v. Stang Mfg. Co., 54 Cal. App. 4th 1218, 1235 (1997).
Legal Defenses to Claims of Strict Product Liability
The legal defenses, which can potential be used by defendants to completely avoid liability include, but are not limited to, the following:
The defendant did not design, manufacture, distribute or sold the subject product;
The product did not contain any manufacturing defect when it left the defendant's possession;
After the sale, the product was altered, modified, or repaired in a negligent manner;
The product perform as safely as an ordinary consumer would have expected;
The product was not used in a reasonable foreseeable manner;
The plaintiff was not injured at all; and
The plaintiff's injuries or a victim's death were caused by something or someone other than the defendant(s).
In addition, based on California's principle of comparative fault, if a plaintiff's own negligence or a third party's misconduct contributed to the occurrence of the incident, liability will be apportioned between all parties in accordance with their relative degree of fault. In product liability cases, defendants use every possibility to mount an aggressive defense, and you need to have a Los Angeles product liability lawyer who is highly skilled, such as Cherepinskiy Law Firm, on your side.
Potential Defendants in Product Liability Cases
The following individuals or business entities can potentially be found liable in product liability matters:
Designers
Engineers
Product developers
Marketing specialists
Manufacturers of products
Manufacturers of component parts
Manufacturers responsible for final product assembly
Manufacturers of machinery and equipment used in the manufacturing process
Packagers
Wholesalers
Retailers
Distributors
Dealers
Companies involved in rental of products
Types of Defective Products
The following types of products have the potential to be defective in their design, manufacture, or warnings – leading to severe injuries or fatalities:
Automotive and motorcycle-related parts and components:

Batteries
Brakes
Electrical components
Electronic fuel injection components
Fuel leaks (leaking fuel lines, injectors, gas tanks)
Latches (hood and doors)
Tires
Children's Products

Toys (e.g. toys containing hazardous lead paint or choking hazards)
Clothing
Cribs
Highchairs
Playground equipment
Drains (e.g. pool drains, kitchen garbage disposal units)
Electronic equipment and devices
Home appliances and equipment

Air conditioning units
Heaters
Irons
Kitchen appliances (e.g. mixers, blenders)
Heavy industrial and construction equipment
Medical devices (e.g. hernia mash, hip replacement units)
Power tools

Chain saws
Circular saws
Drills (handheld and press drills)
Grinders
Lathe units
Protective gear (e.g. helmets and gas masks)
Smoke detectors (and carbon monoxide detectors)
Sporting goods (e.g. gym equipment)
Importance of Preserving Evidence in Product Liability Cases
In order to present the strongest product liability case, it is crucial to preserve the important evidence. Take the following steps:
Make all efforts to retain possession of the subject product, which caused your injuries or a loved one's death.
Do not discard the subject product or throw it away.
Do not disassemble, modify, or alter the item in question – keep it in its original condition.
Keep the subject item in a safe place (e.g. a garage or a storage facility) – in order to facilitate the examination and inspection of the product by experts during investigation, discovery or trial.
If the subject product is a motor vehicle (a car, van, truck, or motorcycle) – do not release custody, possession, or control of this vehicle to any insurance company.
Document information provided by witnesses who may have observed the incident or have knowledge regarding the product's malfunction or defect. Witness testimony can be crucial in product liability cases.
What Damages Can be Recovered in Product Liability Cases?
Plaintiffs in strict product liability actions can claim the following two main types of damages: Non-Economic and Economic damages. In some situations, those who have been injured by defective products may potentially seek Punitive Damages. For example, punitive damages can be awarded in cases where product manufacturers knew of a dangerous design defect, but decided that it would be cheaper to settle subsequent lawsuits than spend the money to re-design the product and correct the defect. For cases involving future care, the Los Angeles product liability lawyer at Cherepinskiy Law Firm retains top expert physicians, life care planners, and economists to evaluate clients' needs and present the best case on their behalf. A detailed discussion of the recoverable damages is included on the Personal Injury Damages page of this website.
If a defective product resulted in the death of a loved one, then compensation can be sought in a Wrongful Death action.
Take Action! Promptly Contact a Los Angeles Product Liability Attorney for a Free Consultation
Defective products can ruin people's lives or even cause fatalities. If you believe a defective product caused your injuries or a loved one's death, please call or fill out an electronic contact form today to request a free consultation. Cherepinskiy Law Firm, as the product liability attorney in Los Angeles, will work fervently in a personal injury or a wrongful death case to make sure you are compensated for your injuries and losses. The firm has everything it takes – from knowledge and skills to resources – to fight with large corporate entities. Cherepinskiy Law Firm is ready to go to battle to achieve the maximum level of compensation.
This firm fights for clients throughout California, including Los Angeles, Orange County, as well as Ventura, Riverside and San Bernardino Counties.
Resources 
1. https://www.ftc.gov/about-ftc/bureaus-offices/bureau-consumer-protection
2. https://www.saferproducts.gov/
3. https://www.usa.gov/federal-agencies/consumer-product-safety-commission
4. https://www.cpsc.gov/