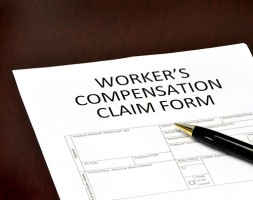 Some workplace injuries heal very fast, and others may be life-changing and permanent. If, during the performance of your job duties as an employee, you have suffered an injury or acquired an illness, you may be eligible for workers' compensation. Workers' Compensation is an insurance program intended to provide financial compensation and medical treatment to employees who sustained work-related injuries.
Work-related injuries, which may be eligible for Workers' Compensation remedies, include the following:
Long-term Injuries
Single-occurrence worksite accidents
Aggravation of a pre-existing injury or condition
Disease or illness due to exposures to toxic substances, radiation, and other substances
Disease or illness due to stress
Due to the various complex rules and regulations associated with the Worker's Compensation system, the process of going through claims and appeals can be challenging and frustrating. This is where Cherepinskiy Law Firm comes in. This Firm will help you with all aspects, including the following steps: (1) Employer notification and documentation of injury; (2) Filing a claim for workers' compensation, and cooperation with employers and insurance carriers in terms of claim investigation; (3) Undergoing physician evaluation(s); and (4) Appealing denied claims.
Cherepinskiy Law Firm will zealously apply all of its significant expertise, skills, and devotion to achieve the best outcome for you.