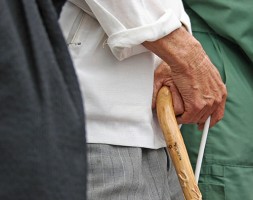 Skilled Nursing Facility / Nursing Home Liability
Residential Care Facility for the Elderly (RCFE) / Assisted Living Facility Liability
California law protects seniors over the age of 65 from physical and financial abuse, and neglect. California Welfare & Institutions Code § 15600 et seq., also known as the Elder Abuse and Dependent Adult Civil Protection Act ("EADACPA") was enacted to "to enable interested persons to engage attorneys to take up the cause of abuse elderly persons and dependent adults." Sometimes, elderly patients and residents of nursing homes and assisted living facilities – people who are vulnerable and cannot defend themselves – fall victims of physical / financial abuse and neglect on the part of those who have been entrusted to care for them. When this happens, armed with years of experience defending elder abuse claims, Cherepinskiy Law Firm is ready to fight in order to hold the abusers accountable for their misconduct.
The signs of elder abuse include, but are not limited to, the following:
Bruising
Broken Bones
Sudden changes in wills
Unexplained increased financial spending
Unusually generous "Gifts" to caregivers

Neglect

Decubitus ulcers (pressure sores/ bedsores)
Dehydration
Chemical restraints (through the use of antipsychotic medications) and resulting withdrawal
Falls
Infections
Lack of supervision
Malnutrition
Neglect of signs and symptoms of serious diseases (e.g. femur or hip fractures)
Physical restraints
Poor or lack of personal hygiene
Weight loss